Modern customer support requires a cutting-edge solution to succeed. If you run a web-facing business, most of your customers probably reach out to you for help via online channels. The greater the number of channels you open, the more difficult it becomes to juggle them.
Service desk software such as Freshservice and SolarWinds® Service Desk aims to solve this problem. Both platforms enable you to manage support requests from multiple channels and provide your team with the tools they need to stay organized.
Both platforms are among the best in the field, but they each take a unique approach to customer service.
Freshservice vs. SolarWinds Service Desk: An Introduction to Both Platforms
Whichever platform you choose will act as the backbone of your business for years to come, so it's important you understand what each service desk solution offers. Let's start with Freshservice.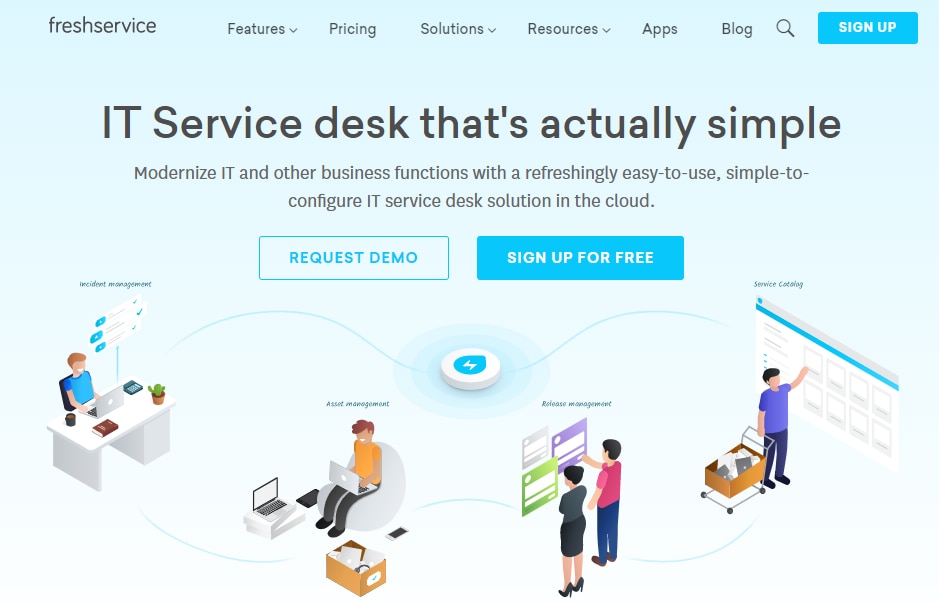 Freshservice enables you to centralize requests you get via email, phone, your website, and even in person. In practice, you probably want to emphasize email and your support portal as the main channels.
With Freshservice, you can set internal rules and deadlines for different types of tickets. The platform's goal isn't just empowering you to provide the best service desk support you can, but to monitor your team's performance and find out if something is going wrong internally. One example is enabling employees to create tickets of their own.
Customers can look up solutions to problems on a self-service portal before submitting a ticket, which helps lessen your workload. Plus, Freshservice includes satisfaction surveys users can fill out after engaging with one of your agents. For "simple" tickets, you can even set up basic automated responses to help customers troubleshoot issues.
Freshservice also provides tools to help agents in different time zones coordinate their work, making it a great option if your team is spread out across the globe. To make their work easier, the platform also uses machine learning to help you set up automated responses to support queries.
Price: Freshservice plans start at $19 USD per month per member. The basic Blossom plan includes the features we mentioned before, but it lacks more advanced functionality such as asset management and service catalogs. If you want to try out the platform, Freshservice offers a free 21-day trial.

SolarWinds Service Desk offers service desk functionality alongside more advanced features such as IT asset and subscriptions management. You can have as many agents as you need working together to provide support for tickets received via email, phone, and more.
One of the most important aspects of a service desk is letting customers share how satisfied they are by your support. Using Service Desk, you can set up customer satisfaction surveys and track the individual performance of each agent.
If your team is overwhelmed by tickets, SolarWinds Service Desk enables them to automate basic processes and collaborate with each other to solve incidents. Plus, you can set up customer self-service portals and internal knowledge bases.
Price: Service Desk plans start at $15 USD per agent per month, with no upper limit on how many people can be on your team. The platform's more expensive plans include advanced features such as contract management, license compliance, and more.
Although SolarWinds Service Desk doesn't come with a free plan, they offer a 30-day trial of the platform's full functionality if you want to try it out for yourself.
Freshservice vs. SolarWinds Service Desk: Key Features
Freshservice and SolarWinds Service Desk share several similarities, so let's take a closer look at their individual features to help you decide which platform is the best option for you.
Freshservice
Freshservice provides the tools to let you offer better support, and the platform puts a big emphasis on internal productivity. The main features include:
Process tickets through your website, email, phone, or in person
Set up internal rules and deadlines for different types of queries
Create self-service portals for your users
Enable customers to fill out satisfaction surveys after engaging with your agents
Set up internal knowledge bases to help you agents take care of tickets
Help agents in different time zones coordinate to solve problems
Automate simple tasks and replies to help you manage incidents
These features are based on the Freshservice Blossom plan. The most interesting functionality here is the ability to help you coordinate international teams. This can be invaluable if your agents are working in different time zones, so you can provide support around the clock.
SolarWinds Service Desk
As we mentioned previously, SolarWinds Service Desk provides a full 30-day free trial, giving you access to the platform's features:
Onboarding services to help you get up to speed
Email and website support channels to receive tickets
Support for internal queries
Self-service knowledge portals to help your clients find the information they need
In-depth knowledge bases, so your agents know how to proceed in different scenarios
Satisfaction surveys for your customers
Empower your team members with advanced collaboration tools
These features can be found in the Service Desk Team plan. For a little less per month, your support agents can access a more comprehensive set of tools to tackle customer support.
Freshservice gets an edge when it comes to helping you manage teams across borders. However, if all your team is within the same time zone, Service Desk offers the better deal.
How to Get Started With SolarWinds Service Desk
Getting started using SolarWinds Service Desk is simple. You don't need to enter payment information to access the 30-day free trial. You just need to provide some quick contact information: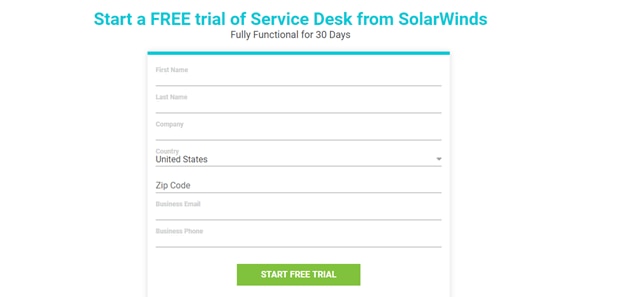 You should get access to the Service Desk dashboard in a matter of minutes.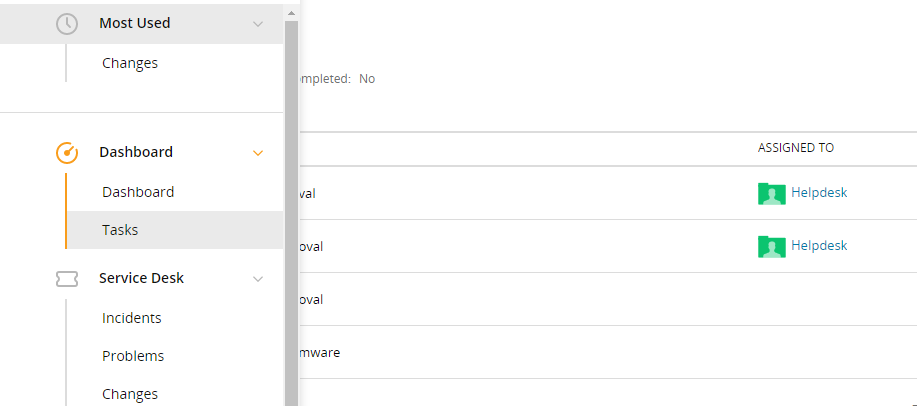 While Service Desk is intuitive, we recommend taking a look at SolarWinds product documentation before checking out individual tools to get up to speed.
Conclusion
A greater customer base means more support requests to handle. Without a system in place to help you manage those requests efficiently, you may end up inadvertently providing subpar service.
Both Freshservice and SolarWinds Service Desk provide you with the tools you and your team need to keep customers happy. However, Service Desk provides a more affordable entry plan with a broader set of features, such as customer satisfaction surveys and onboarding services.
Are you ready to give your team the tools they need to provide better customer service? Try out the SolarWinds Service Desk free trial and see what the platform can do for you.
*As of June 8, 2020