TeamViewer long enjoyed the advantage of being the primary remote management software solution in IT, but complaints about the high price point and a series of worrisome hacks have left many seeking out alternatives. Though TeamViewer is still a very useful solution with plenty of helpful functionalities, it's in the best interest of any IT team to consider all the options at their disposal. There are plenty of top TeamViewer alternatives available to them, and I think many of them are similar or even superior to TeamViewer in at least one crucial category of value.
I've evaluated a total of nine different software solutions that could potentially replace TeamViewer as a remote management tool for managed service providers: Mikogo, Splashtop, Chrome Remote Desktop, Join.me, VNC Connect, Webex Meetings, LogMeIn Pro, DWService, and the Dameware® Remote Support and Dameware Remote Everywhere solutions.
That last option is what I would recommend to most IT or MSP folks looking for a comprehensive solution for remote management. Dameware simply offers more features and ease of use around controlling and monitoring devices remotely than any other item on the list, and provides greater security than TeamViewer is apparently able to furnish its users.
Choosing Software Like TeamViewer
After enjoying a few years as the remote management software for MSPs, a revolt against TeamViewer is beginning to take shape.
In 2016 and 2017, TeamViewer users reported having their bank accounts emptied by hackers, starting a backlash against this still-popular tool. The company didn't help its case by immediately blaming the breaches on "careless use" rather than working to tighten its security in any meaningful way. Regardless of who's to blame for the attacks, it's clear that hackers are now using TeamViewer as a vector, something that demands quick and decisive action on the part of security teams.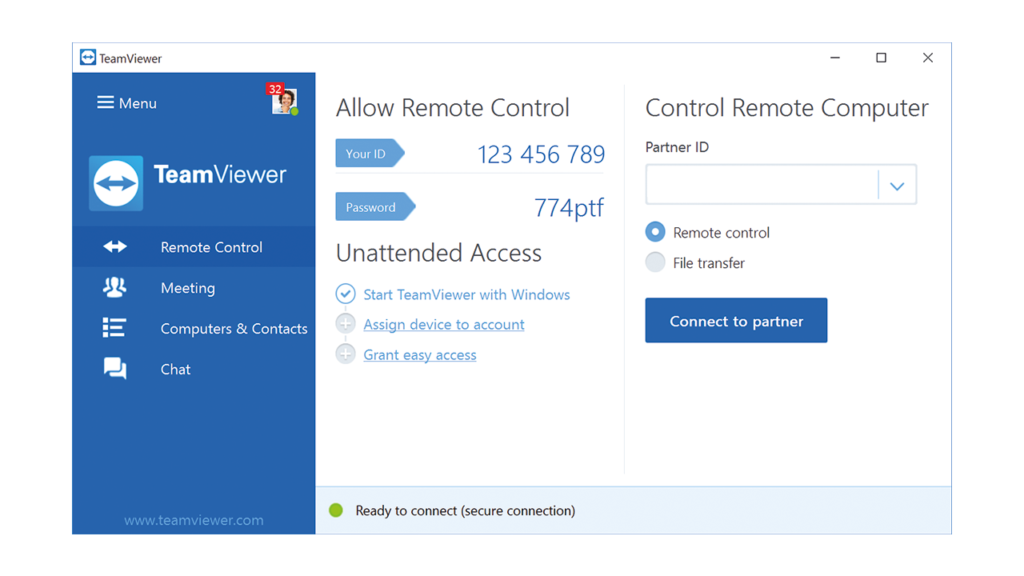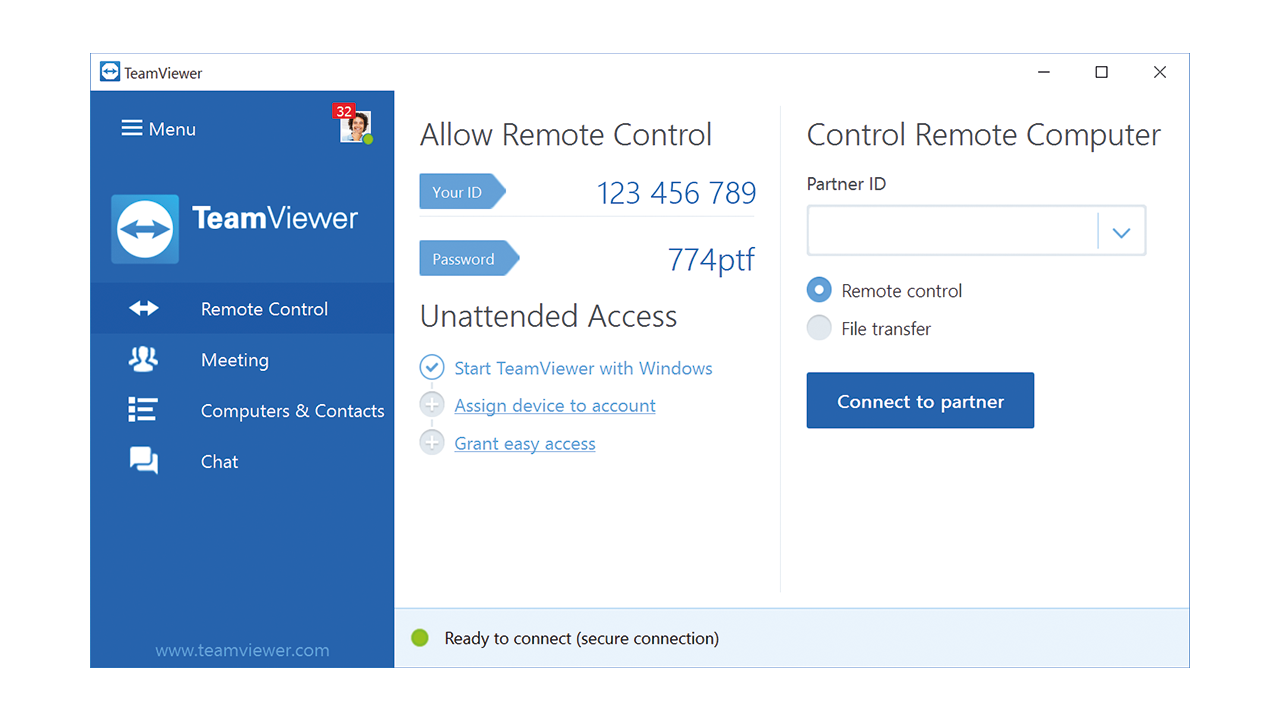 But these breaches aren't the only good reason to seek out alternatives to TeamViewer—users have complained that image quality is far from ideal, which, combined with the price point for the business version of the software, has made it a target of budget cuts. Some need a TeamViewer alternative for Windows, macOS, or other specific systems. Others are searching for a tool that offers a simpler and more dependable set of functionalities.
The advantages that attracted everyone to TeamViewer's remote access desktop in the first place are worth mentioning: it's easy to use, it's scalable, it connects you to any device you want, it doesn't require any additional software, and it supports every major OS for both mobile and desktop. Features like screensharing, built-in meeting recordings, audio and video calls, file sharing, and chat functions made it popular.
But in my opinion, there are a lot of programs like TeamViewer with similar or better features that haven't had the same security breaches. I've reviewed a few remote management software tools for MSPs that you should at least consider before committing to an industry standard that seems to be rapidly falling out of favor.
TeamViewer Alternatives
Offering remote desktop support for Windows, macOS X, and Linux computers, Dameware is, in my opinion, the strongest remote management software solution on the market by far.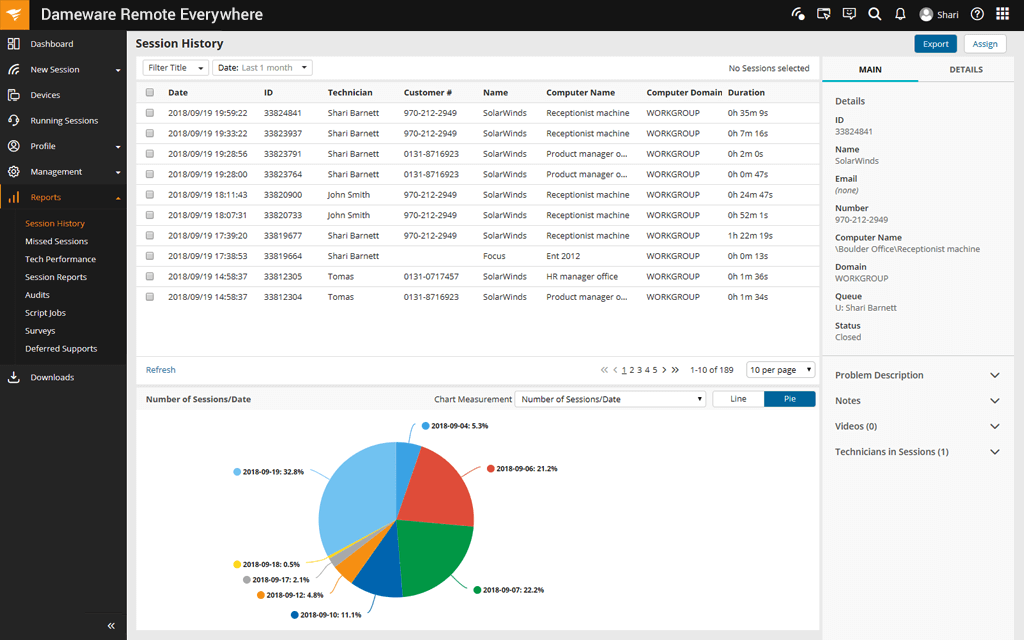 It's an especially strong TeamViewer alternative for Windows, as it allows admins to add users to Active Directory and easily grant them specific permissions through its AD management tool. You can reboot sleeping or frozen computers remotely, chat with end users, and even take one-click screenshots of remote devices.
Dameware Remote Everywhere is also a cloud-based solution, offering the agility and ease-of-use you'd expect from a SaaS tool. Though this isn't a free alternative to TeamViewer, it beats out that software in practically every other category.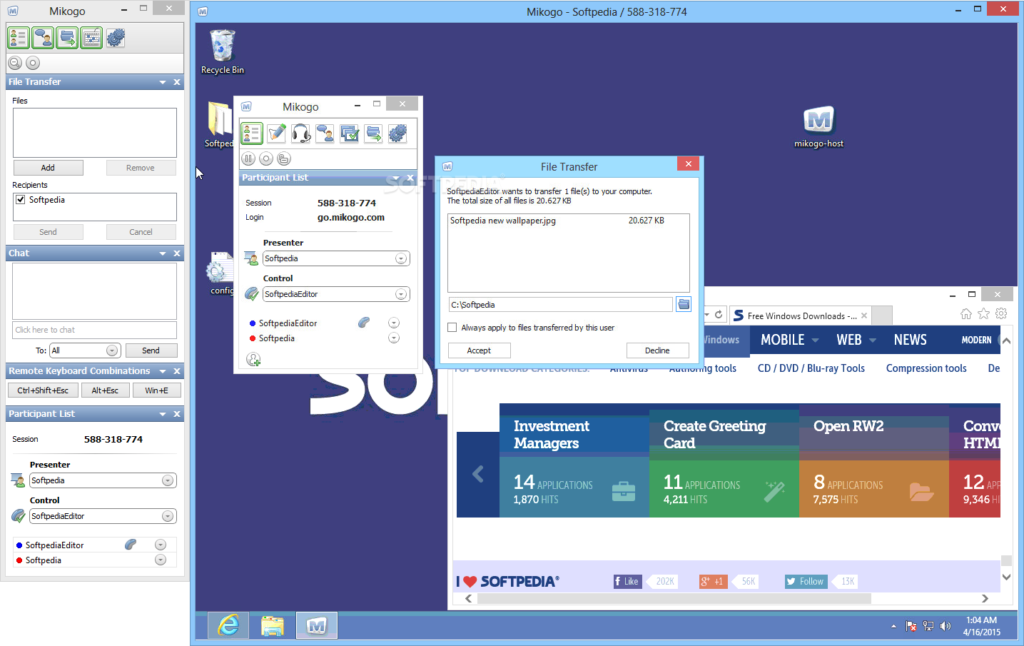 Mikogo is a solid alternative to TeamViewer—you can access it directly via most primary operating systems, whether on smartphones, tablets, laptops, or desktops. Using the HTML viewer, teams of up to 25 users can access a computer at once, and admin permissions can be swapped quickly and easily. Mikogo also features all the standard goodies you'd expect from an online meeting software: text chatting, a whiteboard functionality, a recording tool, etc.
While Mikogo is a quality alternative to TeamViewer, it isn't a free one. Single users can demo the app for free during a 14-day trial period, but after that, enterprise users are expected to pony up $48 a month for five single-user licenses. A fine price to pay if you're looking for a basic substitute for TeamViewer with none of the same security-related baggage.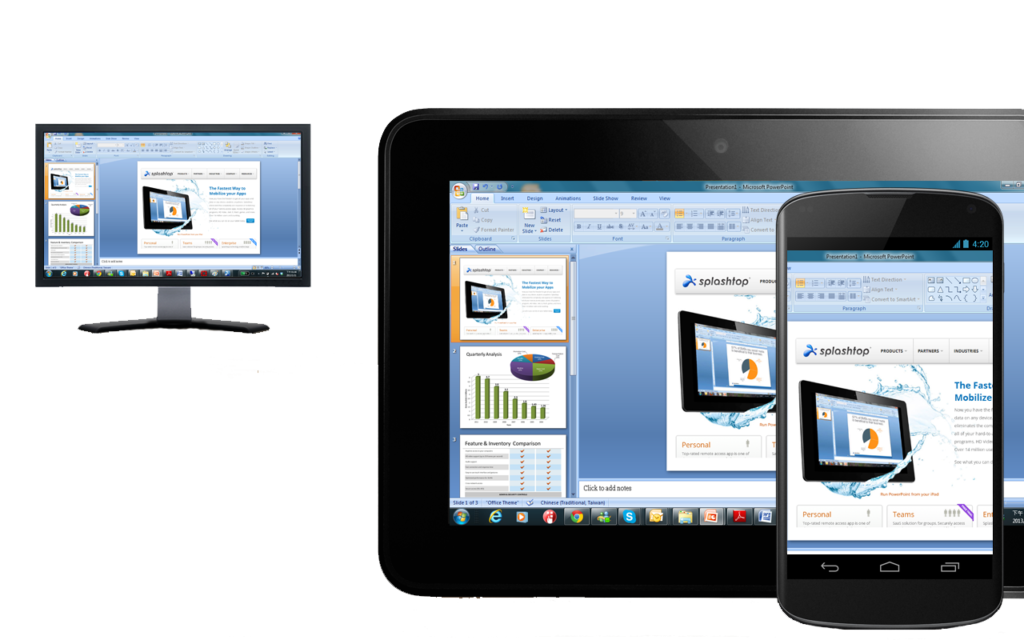 If you're looking for flexibility in terms of payment, there's good reason to consider Splashtop, a remote desktop solution that offers free and paid remote desktop solutions. The tool is supported by macOS X, Linux, and Windows, as well as Android and iOS. Users concerned about security will be relieved to learn Splashtop offers multiple levels of data encryption. Latency is very low on this software, making it a great option for teams who do a lot of video or audio streaming. The ease with which it can be used to access remotely via your smartphone is one of this tool's strengths.
The tool is only free if it's being used by individuals. For every member on your team who will be using the software, Splashtop charges $60 annually. One major problem I had with this tool is that I found it cumbersome to install.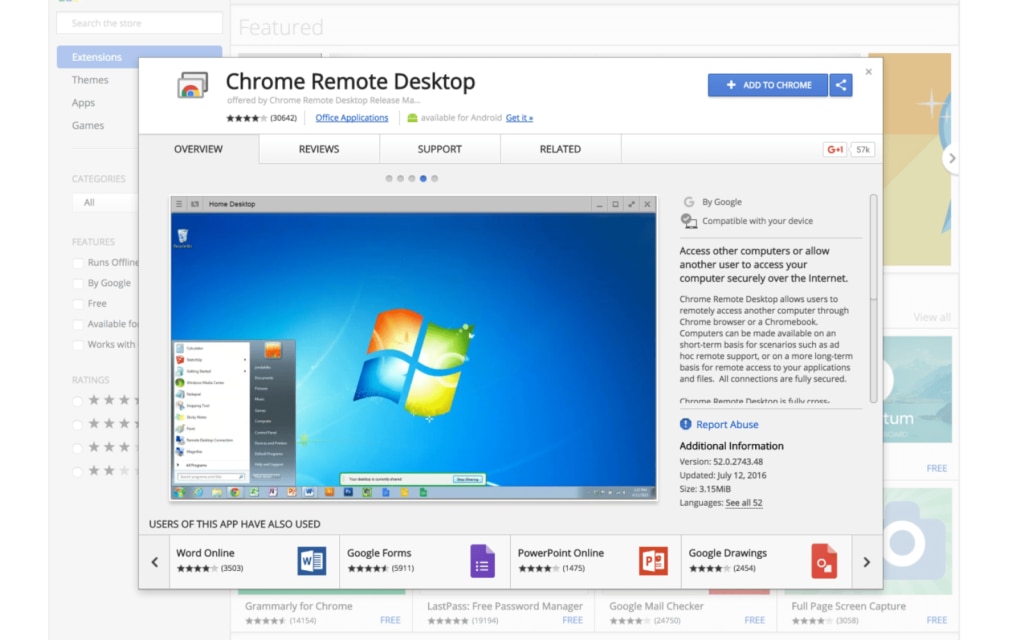 As I've already mentioned, complexity is one major problem cited by those who have soured on the TeamViewer remote function. That's an issue for which Chrome Remote Desktop has solutions in spades.
This Chrome browser extension is incredibly simple and easy to use. Just open Google Chrome on the computers to which you want access, and you'll instantly be able to start monitoring and controlling devices in your network remotely. Operating system is no object—as long as the device has Chrome installed on it, Remote Desktop will work just fine. In the case of mobile devices, you can download apps for iOS and Android that function identically to the desktop browser extension.
But where this tool comes through on price, it comes up short in terms of functionalities. The Chrome extension doesn't offer any of the features you get with tools like TeamViewer and Mikogo—that means no chatting, no video calls, and no screensharing.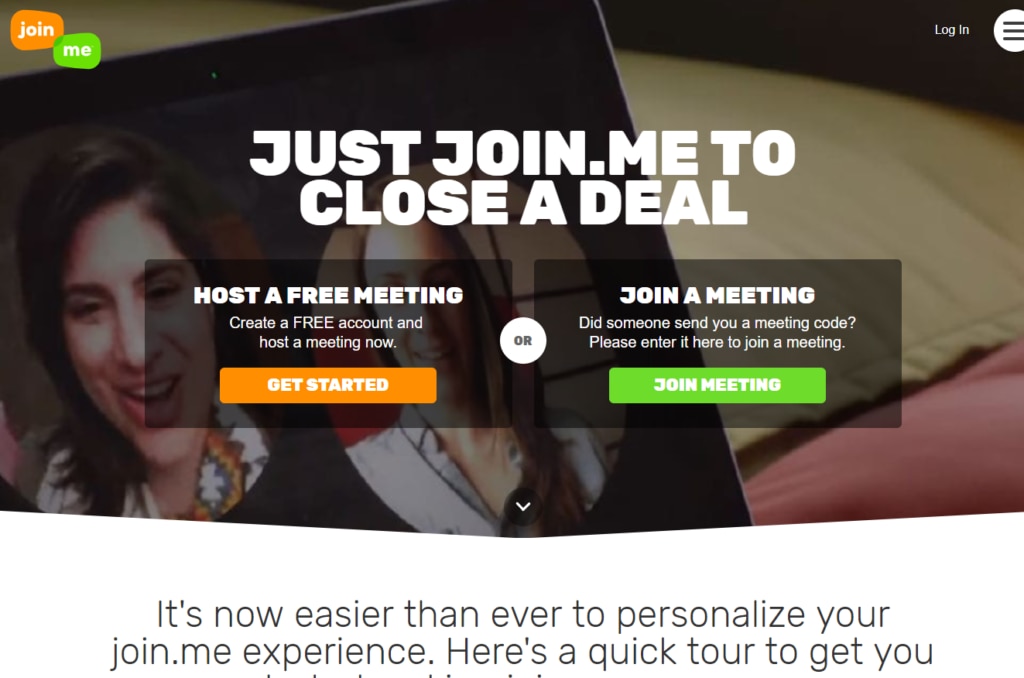 Join.me is as simple as it gets when it comes to setting up meetings. Its big selling point is one-click meeting scheduling, which comes with a recording tool. People from virtually anywhere on earth can be connected to one another at the exact same time, and there's no ceiling on the number of voice calls you can make. Pricing is reasonable, as well: the service is free for basic voice over IP, then goes up to a monthly $19 fee for enterprise users. The enterprise package comes with premium meetings and innovative management.
The one-click aspect of Join.me is great, but its weakness is its lack of flexibility: it only works with Windows and macOS X. That can be a drag if your enterprise environment is big and varied.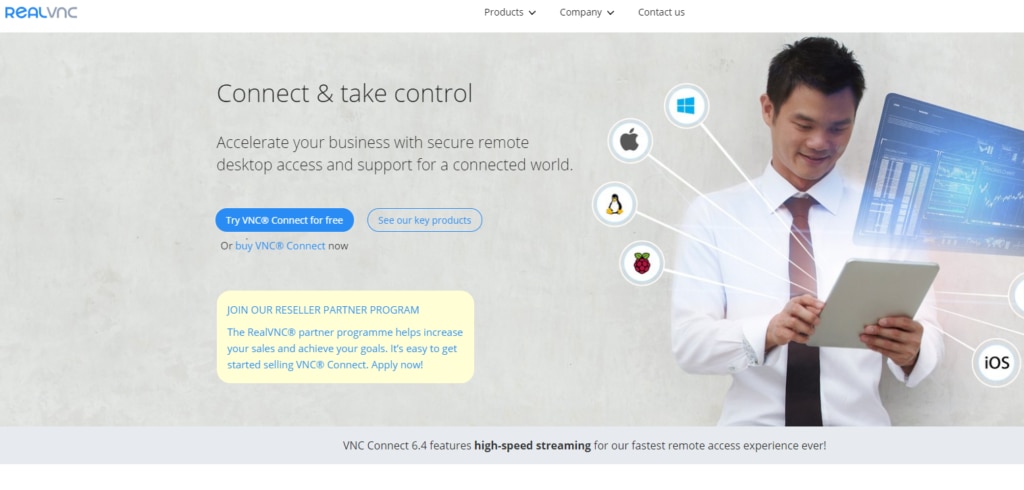 RealVNC is one of the more robust tools on my list. It has a clear advantage over TeamViewer in terms of security—sessions on RealVNC are both encrypted (128-bit AES for enterprise users) and password-protected. The Cambridge-developed software features both a server app installed on the computer you're controlling, and a viewer application accessed from your work device. Neither app requires a particular firewall or set of router configurations to be discovered.
This tool has both free and paid options, but like many of the other applications on this list, commercial use comes at a considerably higher price. However, those enterprises willing to pay the $55 per-computer annual fee are allowed control over unlimited devices, including desktops, mobile phones, and tablets. The standard features like data transfer and chat are also available. The biggest flaw of this software is the lack of web conferencing, so steer clear of this solution if that's a major priority for your ERP team.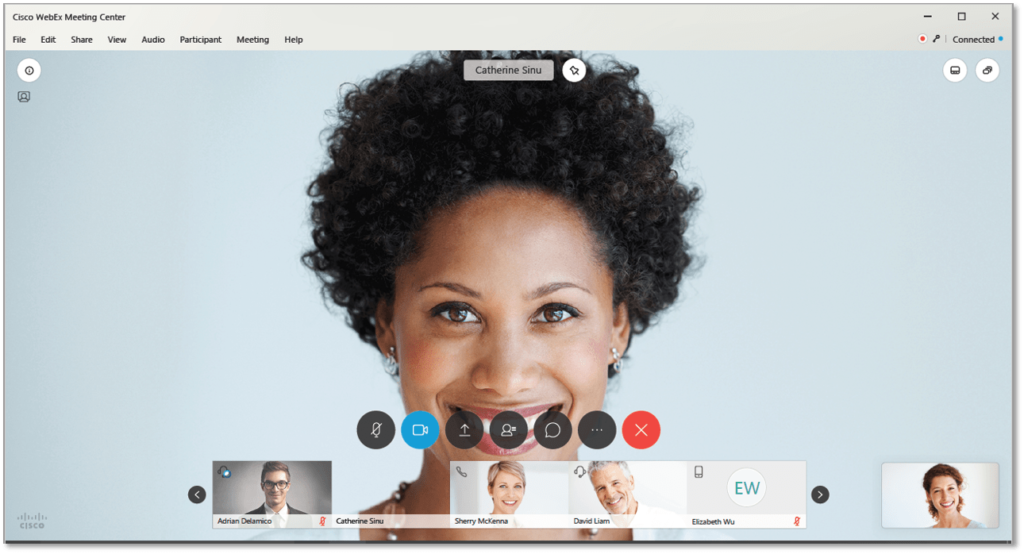 Webex meetings offers the most direct competition to TeamViewer, since it's also a web conferencing tool. Webex is a cloud application distributed across Cisco's many cloud servers, which offers users some serious bandwidth—these servers also include back-up and caching concepts. This makes the tool an excellent solution for large, distributed teams looking for maximum availability.
The tool's premium package allows you to set up web conferences with as many as 100 guests, with screensharing and personalized user profiles with their own sets of permissions thrown in to boot. Premium also offers password protection and remote access, as well as integration with Microsoft Outlook. Webex Meetings Free, on the other hand, only lets you conference with two other people, so expect to pay the full price if you want to get serious use out of the tool in an enterprise setting.
LogMeIn Pro is a remote management software with a very simple primary goal in mind: optimizing the allocation and availability of resources without compromising the security of your enterprise data. The tool comes with 1TB of space on LogMeIn's cloud servers, where all the files and applications your team needs to access will be saved and centralized. You can also print documents to local printers remotely, automate routine IT tasks, and easily collaborate on specific files, along with a handful of other impressive features.
Another big advantage of LogMeIn Pro is its security relative to TeamViewer—sessions on the app are secured with TLS 1.2 transport security and AES 256-bit encryption. Servers are also identified using a Public Key Infrastructure. One major disadvantage here is that LogMeIn lets you access a total of ten computers at any one time, so it may not be the right choice for large teams. Like VNC Connect, it also doesn't provide users with the ability to conduct team conference meetings.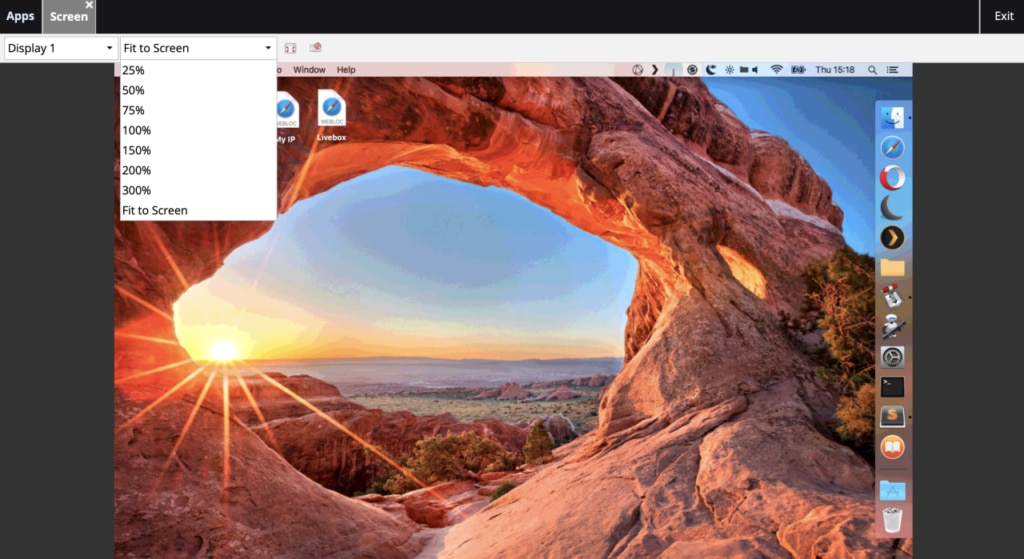 Finally, another free application! DWService doesn't charge you to use its solution, which is supported by Windows, Linux, and MacOS X. The tool allows you to make secure and strong connections with any of the devices you're monitoring, and its standards in both security and performance are backed by the latest in IT infrastructure best practices.
Unlike some of the other solutions we've covered, DWService can connect to any computer—not just those within your local network—and is compatible with most firewalls and web proxies. Unfortunately, it doesn't have a lot of the features we're used to seeing from some of these enterprise solutions.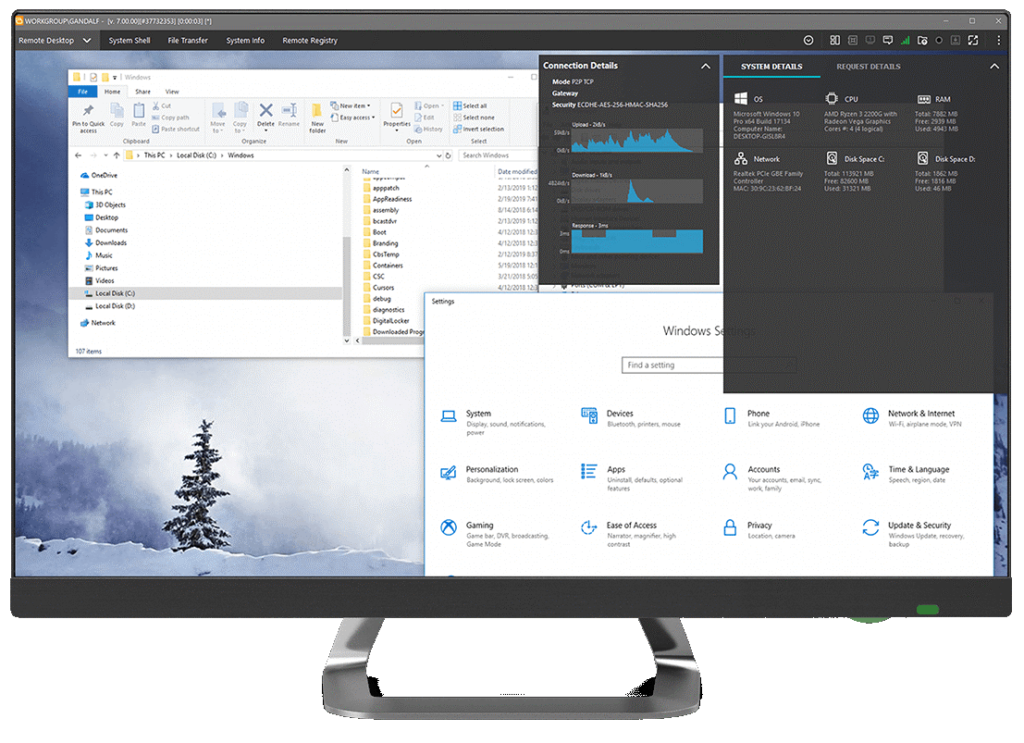 Finally, if you're looking for something comparable to TeamViewer at an affordable price point, N-able Take Control is also worth a mention. This remote support software starts at $19 USD per month, which should fit well into most managed service providers' budgets.
With Take Control, you're able to provide support for customers on nearly any platform. Your support agents can connect to customers' devices typically in seconds, and at the same time view in-depth diagnostic information that simplifies and streamlines the troubleshooting process. The basic plan also gives you access to live chat and quick file transfers, while the Plus plan provides advanced tools for real-time session monitoring, survey creation, and more.
Time to Try TeamViewer Alternatives?
Obviously, what you decide on will depend on considerations unique to your organization, including price point, the number of computers you can use at one time, and the importance of functions like web conferencing. But if you're looking for robust capabilities and reliable security at a price that includes everything you need, Dameware Remote Everywhere is the option I'd recommend in almost every case.
Sure, many will continue to rely on TeamViewer out of pure force of habit, at least in the immediate future. But the company has waited too long to respond decisively to the attacks that occurred a few years ago, and I don't think that bodes well for customer IT security. They can only hope that MSPs don't notice how many other excellent options are out there for companies in need of remote management software that isn't quite so vulnerable to outside threats. If you find all those options a bit overwhelming and want to go for a high-quality option that covers all your bases, try the new Dameware Remote Everywhere cloud-based remote support solution. You'll thank me later!
Digest:
Best Network Monitoring Software
If you're interested in all the remote management tools poised to take top spot from TeamViewer, you'll also want to check out our list of the best network monitoring software solutions available today. This piece offers rankings for network monitoring applications in several categories, from "Best Overall" to "Best for Beginners" to give you a complete picture of everything available for your team and its specific needs.
Similarly, you'll want to be abreast of our favorite log management software solutions on offer. This is a great read for anyone just starting to figure out how they want to handle the log monitoring subspecialty.