Modern customer-facing companies run and thrive on the back of support services. Whatever product or service you sell, customers are going to turn to you for help, and you need to be able to deliver it efficiently. That's where service desk software comes in.
With either Jira or SolarWinds, you get access to powerful service desk tools designed to make your agent's lives easier. This means being able to resolve tickets faster, communicate more efficiently, and enable you to root out underlying issues affecting your whole business.
In this article, we'll compare Jira Service Desk vs. SolarWinds® Service Desk, point by point. We'll discuss how they work, the main features, and details on pricing, to help you choose the right platform for your business.
Jira Service Desk vs. SolarWinds Service Desk: An Introduction to Both Platforms
Before we dive into the more technical features for each platform, let's talk about how they work in general terms.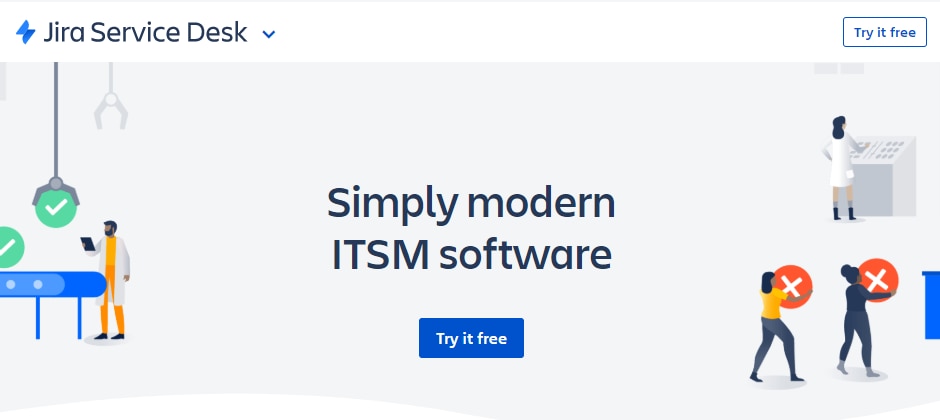 Jira is the name of an entire family of products under the Atlassian flag. There's Jira software for agile project management, tracking, and support service. Jira Service Desk is an IT support solution that enables your team to manage requests, figure out how to solve them, and track customer satisfaction.
With Jira Service Desk, you can also manage internal incidents, assign requests to the right team members, and keep track of your company IT assets. The software also enables you to create a self-service portal, so users can look for the information they need on their own.
Using Jira, customers can submit requests to you via email or through an embedded widget within your website. As your agents solve requests, the software tracks their performance to provide you with in-depth analytics. Plus, you can extend the platform's functionality using custom integrations.
Price: All the functionality we discussed here comes with Jira Service Desk's free plan, which supports up to three agents. The next tier, called Standard, costs $20 USD per agent per month and enables your team to grow up to 5,000 users.
In practice, both the free and Standard tiers offer almost all the same functionality. The primary difference between both is how many agents you can add.
 If you're a DIY kind of person, Jira Service Desk also offers a self-hosted option. You can pay $10 USD for a version of the software with support for up to three agents. The price goes dramatically upward from there, though. For example, if you need support for five agents, the license costs go up to $2,400 USD (as a one-time payment). Keep in mind, if you buy one of these licenses, you'll need to pay for hosting as well.

SolarWinds offers a broad range of tools for IT management, including network and database management, IT security, support services, and much more.
With SolarWinds Service Desk, you get access to much of the same functionality as with Jira Service Desk. Your agents will be able to keep track of incidents and customer tickets, manage your company's assets, set up knowledge bases, and more.
SolarWinds Service Desk enables you to manage requests from a broad range of channels, including email, phone, and more. You can conduct satisfaction surveys to see how happy your customers are and get real-time agent feedback.
Since SolarWinds enables you to track your team's performance, it also provides you with the tools they need to improve their work. Agents get access to advanced collaboration tools and workflow automation capabilities, so they can automate basic customer service processes.
Price: The basic Team plan costs $15 USD per agent per month, and it supports a practically unlimited number of users. However, to access some of the platform's more advanced functionality, you may need to opt for a higher tier.
With every plan, you get a free 30-day trial, so you can check out the software and all its features for yourself.
Jira Service Desk vs. SolarWinds Service Desk: Key Features
Since you now have a broad overview of what each platform offers, let's break down their individual support service features, starting with Jira Service Desk.
Jira Service Desk
Since Jira Service Desk offers a broad range of plans, we're going to focus on the features you can find within its basic free and Standard tiers, which are almost identical (putting prices aside):
Manage customer requests and company incidents
Record information about support requests to identify underlying issues
Set up configurable workflows to manage requests
Create a self-service portal to help customers solve issues on their own
Set up an internal knowledge base to help agents tackle requests
Receive requests through email and your website
Get access to analytics to monitor your team's performance
Collect customer feedback on your support services
With the Jira Service Desk free plan, you get access to the functionality you need to manage support services for a small business. Since you're limited to three agents, you'll probably need to upgrade plans at some point, though.
In practice, you'll probably end up using the Jira Standard plan, which is reasonably priced at $20 USD per agent. For this price, you get all the same features, on top of in-depth audit logs.
SolarWinds Service Desk
With SolarWinds Service Desk, you don't get access to a free plan. Instead, they offer 30-day free trials for all Service Desk tiers. Here's what you get with the starter Team plan:
Get access to onboarding services for your team
Process tickets from your website and email
Manage customer requests and internal incidents
Set up a self-service knowledge portal for users to troubleshoot their issues
Create an internal knowledge base to help your agents diagnose problems
Create satisfaction surveys for your customers
Empower your team members with advanced collaboration tools
With SolarWinds Service Desk, you get access to a robust set of features even using the most basic plan. If you compare it with the Jira free plan, you don't have any limitations on how many agents you can set up on your team. Basically, the Team plan is comparable to the Jira Standard tier, only a bit more affordable.
How to Get Started With SolarWinds Service Desk
If you're ready to level up your support service, you can take SolarWinds Service Desk for a free spin. Just provide some basic contact information and you can get started right away: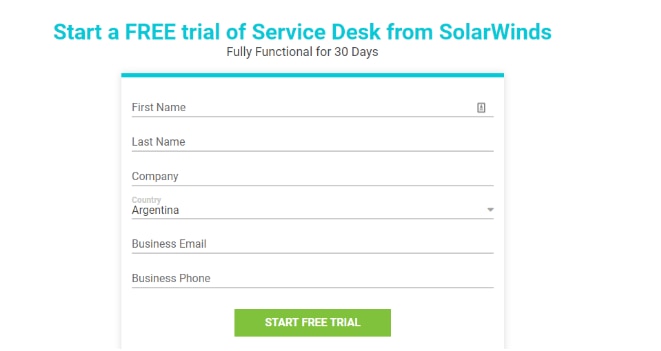 As soon as you receive the confirmation email, you can get access to your Service Desk dashboard. Here, you can dive into open incidents, check who they're assigned to, and more.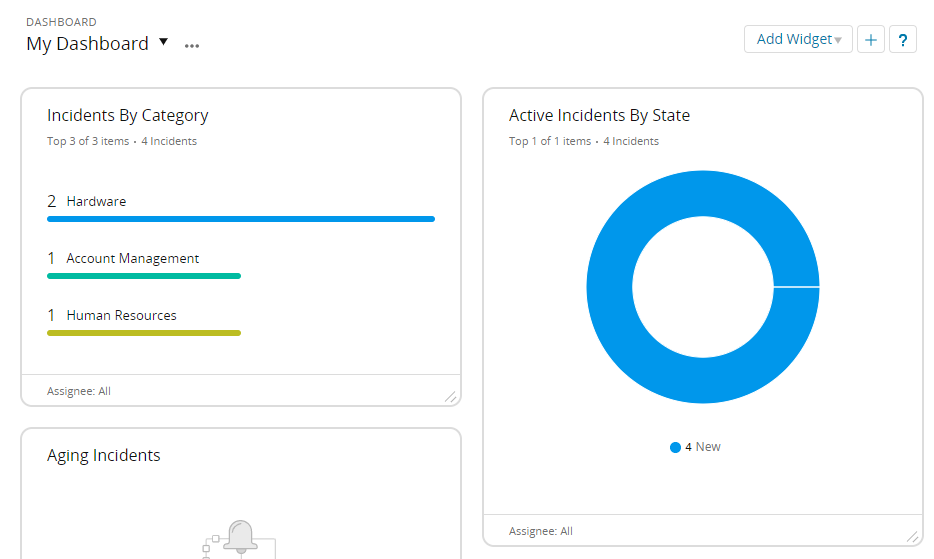 Navigating through Service Desk is simple. The tools you need are accessible from the sidebar to the left, from service desk functionality to in-depth reports.
If you want to find out more about how to use Service Desk, you can explore the platform on your own or check out the documentation.
Conclusion
Providing the best support services you can is crucial to your business growth. Better support helps keep clients happy, which is also a top priority. To achieve a high level of satisfaction in a fast-paced digital world, you need access to the best service desk platform software.
Both Jira Service Desk and SolarWinds Service Desk offer fantastic features to empower your team to help customers. If you're looking for a platform that's easy to use and supports as many agents as you need, though, you should try out SolarWinds Service Desk.
Are you ready to improve your customer service workflow? Take advantage of a free trial to try out SolarWinds Service Desk.
*As of June 8, 2020