IT service management (ITSM) refers to a foundational set of methods and practices designed to organize IT workflow for the reliable and efficient delivery of services. Prioritizing ITSM is critical for companies hoping to improve the reliability and efficiency of their IT services. Because of the complexity of the processes involved, many organizations implement an ITSM product to maximize effectiveness. However, it's critical to choose the tool to suit the company's requirements.
In this article, I'll take a look at two popular ITSM software solutions (Zoho Desk and SolarWinds® Service Desk), compare the various features each one offers, and let you in on which of the two I'd choose.
Zoho Desk vs. Service Desk: What's the Difference?
Both Zoho Desk and SolarWinds Service Desk are cloud-based ITSM solutions, but there are few differences in their offerings.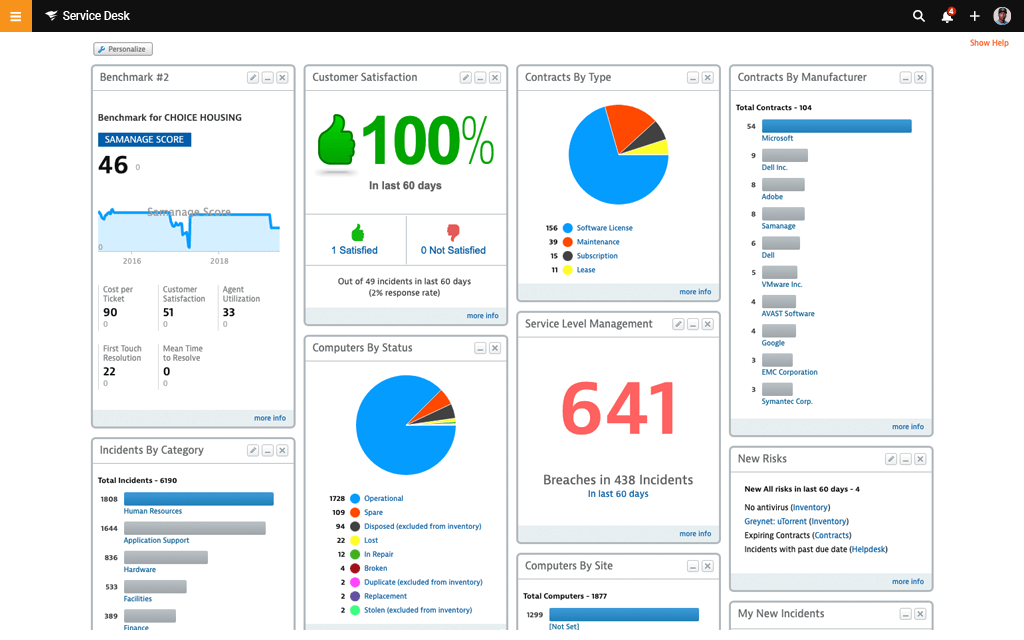 Both tools are designed to streamline your ticketing system and to help ensure tickets end up with the right technician for the task and link issues to related problems. However, Service Desk includes automation based on machine learning to make the customization process more effective.
Both tools emphasize the end-user experience. Service Desk is designed for employee support by including a single portal for users to submit tickets and requests. Employees may appreciate the IT service catalog and instant chat feature. Zoho Desk centralizes inputs for technicians but lets users submit requests through multiple channels. It also allows live chat. Both tools offer some self-service features. SolarWinds includes an extensive knowledge base and Zoho Desk allows you to set up a Help Center.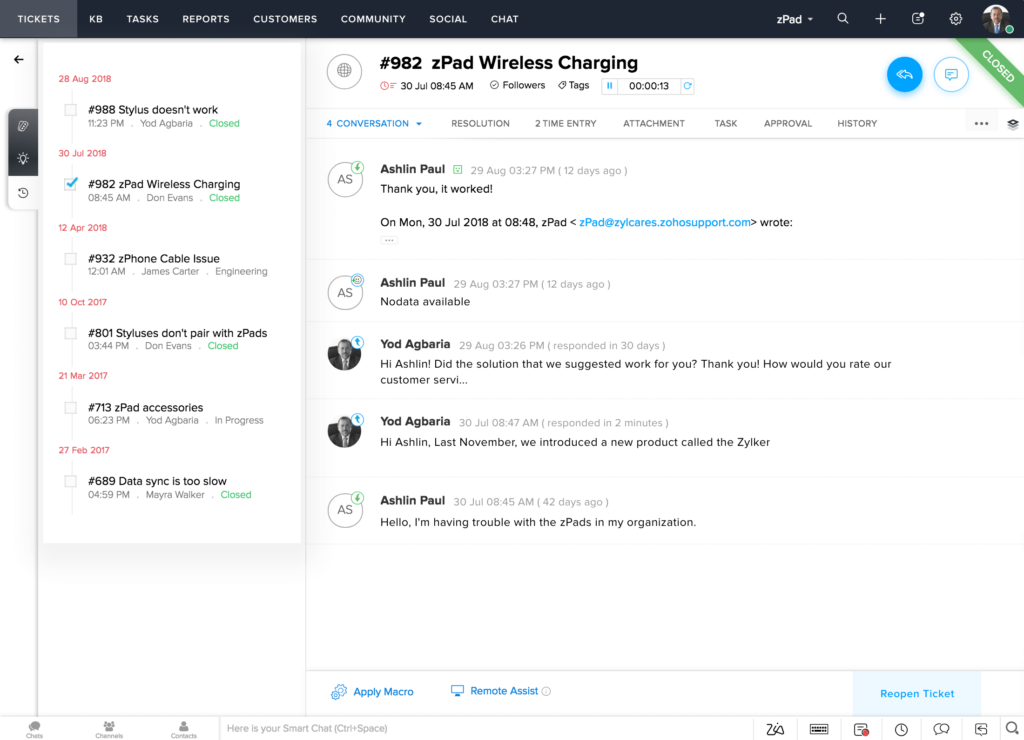 SolarWinds Service Deck diverges from Zoho Desk because it includes useful automated features for change management, and inventory and asset management, so you can easily track licensing, SLAs, and other details. Service Desk includes an emphasis on risk detection as well. In contrast, Zoho Desk is integrated with a sales CRM tool and a customer feedback tool for engineering teams. You can build other custom integrations if you choose.
The Zoho help desk is a freemium ITSM option, meaning there's a stripped-down free version available, while a monthly subscription is necessary to unlock many of the more useful ITSM tools and features. Service Desk comes in four price tiers, so there's no free version, but SolarWinds provides quotes on pricing options to match you with the version best suited for your needs, unlike Zoho Desk. In addition, Zoho Desk only offers a few language options, while SolarWinds Service Desk offers support for more than 40 languages.
Zoho Desk vs. Service Desk: Which to Choose?
If you're managing a small network and only need a simple ITSM tool, Zoho Desk's free option might be the way to go. But I think SolarWinds Service Desk is a cost-effective solution for most businesses, especially with the seamless integration with CMDB, inventory, procurement, and related functionalities. If you're looking for an effective tool for technicians and end users alike, start with Service Desk.