As your business grows, your remote operations will need to remain scalable and agile. To accommodate a wide range of users across the globe, businesses often find cloud-based servers and virtual devices allow their servers to remain dynamic, without the need for ever-expanding off-premises hardware. But distributed systems can be inefficient without the right management solution.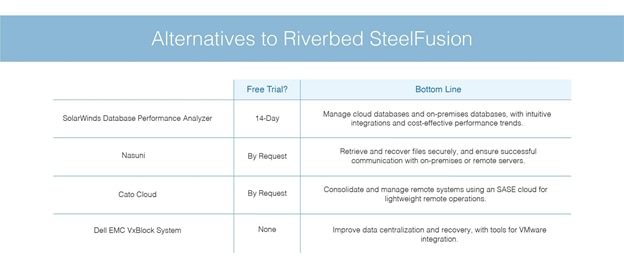 One of the biggest names in remote data management is Riverbed SteelFusion, which is built to provide "ROBO locations" for remote data storage and distributed systems consolidation. However, I feel this tool isn't necessarily right for every business. Below, I'll go through what I think you should know about Riverbed SteelFusion, and I'll propose some other options in case Riverbed SteelFusion isn't what you're looking for. For instance, if you're looking for database management software specifically, whether for cloud or on-premises environments, I suggest SolarWinds® Database Performance Analyzer.

How Well Does Riverbed SteelFusion Work?
Riverbed SteelFusion prides itself on its unified approach to distributed systems, offering a "convergence" of your remote database, servers, network, and more. For remote database management, Riverbed SteelFusion Core can help you manage off-premises databases and their communication with the rest of your system.
For those who are new to the remote server game, you might be wondering—how well does Riverbed SteelFusion work? I believe there are plenty of good reasons why Riverbed SteelFusion is a popular option for virtual systems management. With SteelFusion, Riverbed offers a unified, easy-to-access data storage solution with strong WAN connectivity among its remote devices. You can quickly retrieve data from your scalable data center and deliver it to your flexible virtual devices.
But Riverbed SteelFusion isn't the only approach to distributed systems integration. After all, Riverbed SteelFusion isn't a cloud-based data management solution, so your SteelFusion database may not meet the flexibility or scalability potential I believe a cloud-based Riverbed alternative could. To get a better idea of the different types of cloud-based server management solutions available, let's discuss what I feel are some of the most prominent Riverbed SteelFusion alternatives—and Riverbed SteelFusion competitors.
Best Riverbed SteelFusion Alternatives
I think a major selling point of Riverbed SteelFusion is its consolidated virtual data center, with rapid retrieval and communication with your VMware machines via a secure WAN. However, there are other options that can deliver similar or related solutions and may be a better fit for your business. Riverbed alternatives might not all look the same, as they each can provide unique advantages for businesses wanting to remain competitive in the world of virtual database management.
Before you decide which cloud-based data storage solution is right for your business, it's important to understand some of the benefits of major Riverbed SteelFusion competitors. To help you make sense of Riverbed SteelFusion alternatives, let's look at some of their diverse approaches to distributed systems management.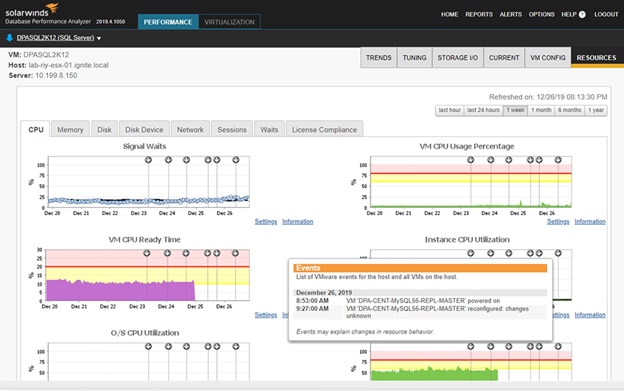 SolarWinds Database Performance Analyzer (DPA) isn't a direct competitor to Riverbed SteelFusion, since it's specifically designed to manage databases and not other aspects of your distributed system like remote servers or networks. DPA helps you manage your databases whether they're on-premises, remote, or entirely cloud-based. You can identify and troubleshoot performance issues with built-in compatibility for various popular databases, including Oracle, MySQL, Amazon Aurora, and more.
If you're interested in optimizing your business's remote storage, I feel SolarWinds Database Performance Analyzer is a great choice. Integration with cross-platform databases helps you manage your growing business. Plus, I found the setup is easy and the interface is intuitive. You can try it for free for 14 days.
Similar to SolarWinds DPA, Nasuni offers a remote systems management solution with what I think is a slightly different approach to remote systems management than most Riverbed competitors. Namely, Nasuni doesn't narrowly focus on consolidating your remote systems' components. While Riverbed SteelFusion focuses squarely on remote systems and database communications, Nasuni uses secure internet connectivity instead of an intrasystem WAN. Because of its focus on remote files, I found Nasuni provides a less expensive array of benefits for businesses especially interested in remote file storage and disaster recovery. If you'd like to learn more, you can request a demo.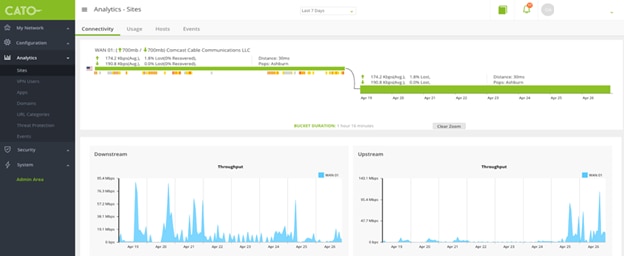 Cato Cloud might be the most similar of the Riverbed SteelFusion competitors on this list, with a few significant points of divergence. Cato Cloud boasts a SASE cloud with remote systems convergence software using internal SD-WAN. Cato Cloud lets you connect to on-premises devices and cloud-based applications for a flexible solution to remote systems management. I believe Cato Cloud has less of a business-user focus compared to Riverbed SteelFusion, though I also believe it can serve as an effective tool for tech-savvy enterprise managers. You can contact the company for a free trial.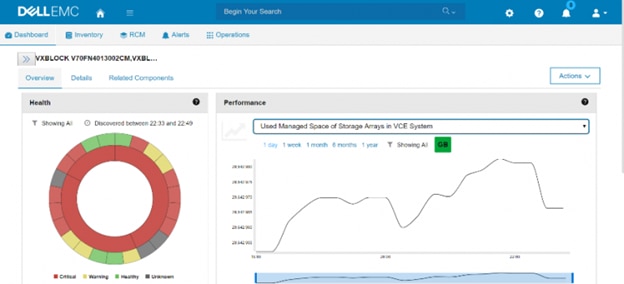 This is the alternative to consider if you're interested in converged infrastructure for cloud operations. It's designed to help you consolidate and protect workloads, and lets you move to a VMware or hybrid cloud model. Like SteelFusion, it's designed to help with data centralization and recovery, but I found it has more of an emphasis on VMware integration to help with automation. I think it's especially useful for ensuring the high availability and data efficiency needed to keep a business up and running. If you're interested, you can request a quote.

Making Sense Out of Remote Systems
Off-premises virtual storage helps provide a secure environment for your company data that doesn't depend on securing your sensitive information in hardware that can be easily damaged or apprehended. You can also access your data quickly and effectively with innovative encrypted data retrieval. Not to mention the cut costs—investing in a virtual data center allows you to eliminate the expenses associated with hardware database maintenance altogether.
You'll want to understand the unique advantages of potential distributed server tools, and how they apply to your business. Overall, I found SolarWinds Database Performance Analyzer was the server integration tool I needed to tie together my virtual and cloud-based business monitoring and optimize database performance.
*As of February 24, 2021