AWS is a secure cloud services platform that has become a key contributor to business growth and scaling. It offers an array of functionalities, as it's both a file and information storage utility and a major provider of a content delivery network (CDN).
Given the sheer capacity of AWS, it's fundamental for users utilizing this server to scale and grow their business also use AWS application monitoring and optimization tools. AWS is a complex ecosystem, and with complexity comes the inevitable need for streamlined management strategies. Businesses looking for monitoring solutions to integrate with AWS should consider which of the following tools would be best suited to their needs.
1. AppOptics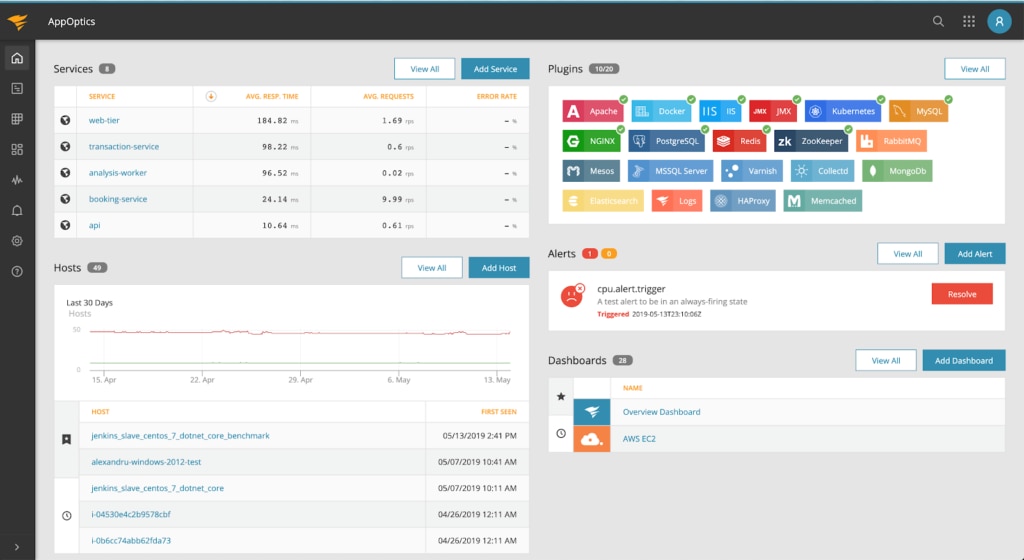 SolarWinds® AppOptics™ is a SaaS-based platform offering infrastructure, application, and server monitoring. It's specifically-designed AWS CloudWatch monitoring feature pulls real-time performance metrics from your AWS services. AppOptics integrates with a wide range of AWS services, including Elasticsearch, API Gateway, DynamoDB, and many more.
While a default AWS dashboard exists in AppOptics, you can curate and create unlimited dashboards and custom tags, according to your preferences. You can integrate metrics from as many instances as you need and add multiple AWS accounts. Admins can choose to monitor custom AWS metrics and filter their view of metrics as needed. Pulled at default or custom intervals, your AWS metrics are displayed on live, interactive dashboards and associated with performance stats to speed data interpretation. (Plus, the API call integrates only active data, so you don't waste resources.)
It's also worthwhile to point out SolarWinds is an advanced technology partner within the AWS Partner Network (APN), meaning they're among the cloud software and service providers who have been endorsed by AWS. To achieve this status, they've had to satisfy the advanced AWS requirements, which take into account customer satisfaction, business investment, and product status.
2. Papertrail
SolarWinds Papertrail™ tool is a logging solution built to integrate across your IT infrastructure, including your AWS environment. Papertrail gives users real-time visibility into the log data of AWS services. Some Amazon services will send logs directly to Papertrail instead of CloudWatch, while other logs can be forwarded instead.
Once the logs are within Papertrail, you can use all its log search, live tail, and analytics features. For instance, the automated log data scanning functionality can save you time, helping identify trends so you can take action to prevent any potential application faults.
Papertrail offers an instant AWS alerting system, which can integrate with external services like Slack, Campfire, PagerDuty, email, and customized HTTP webhooks. Admins can create customized alerts according to specific conditions and save new alerts for later use.
3. ZenPack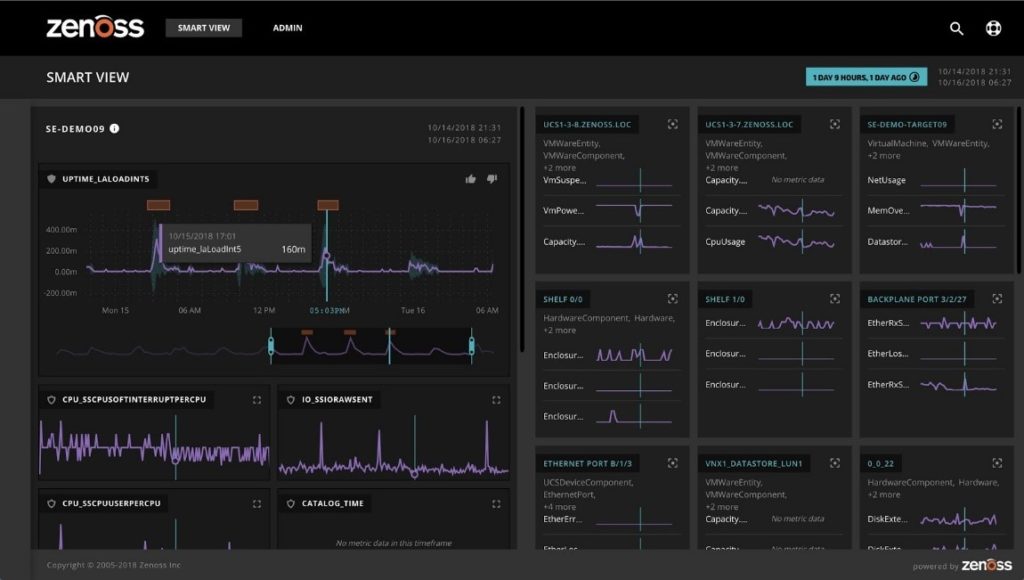 ZenPack for AWS is a tool from Zenoss Inc. that comes in both open source and commercial versions. This tool is built to focus on monitoring the performance of AWS resources. The open-source ZenPack platform can discover EC2, VPC, and S3 components, as well as guest operating systems.
ZenPack pulls CloudWatch metrics every five minutes by default, tracks Region, S3Bucket and Subnet components, and allows for built-in event management and monitoring. Overall, this allows users to better predict outages across their Amazon domain so they can take proactive measures. In addition, ZenPack offers visibility into estimated charges for AWS services.
4. Weave Scope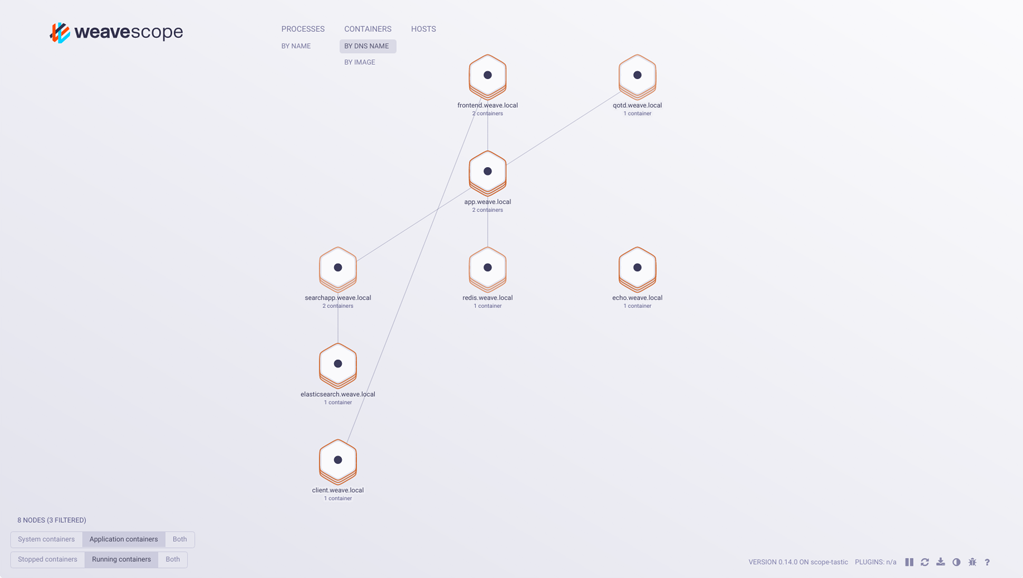 If you want an AWS monitoring service for ECS requiring minimal configuration, then Weave Scope is a potential choice. Weave Scope offers seamless integration with AWS ECS and displays the services and tasks compiled in your ECS cluster. This is a visualization and monitoring tool designed for Docker and Kubernetes, as well as specifically for troubleshooting the apps you have deployed to your EC2 clusters.
Weave focuses on microservices, and its dashboard provides high-level filters for your dynamic, distributed AWS components. This feature is complemented by the visualization feature, which provides a graphic overview. In addition, the search function means you can get insight even into custom criteria.
5. Zabbix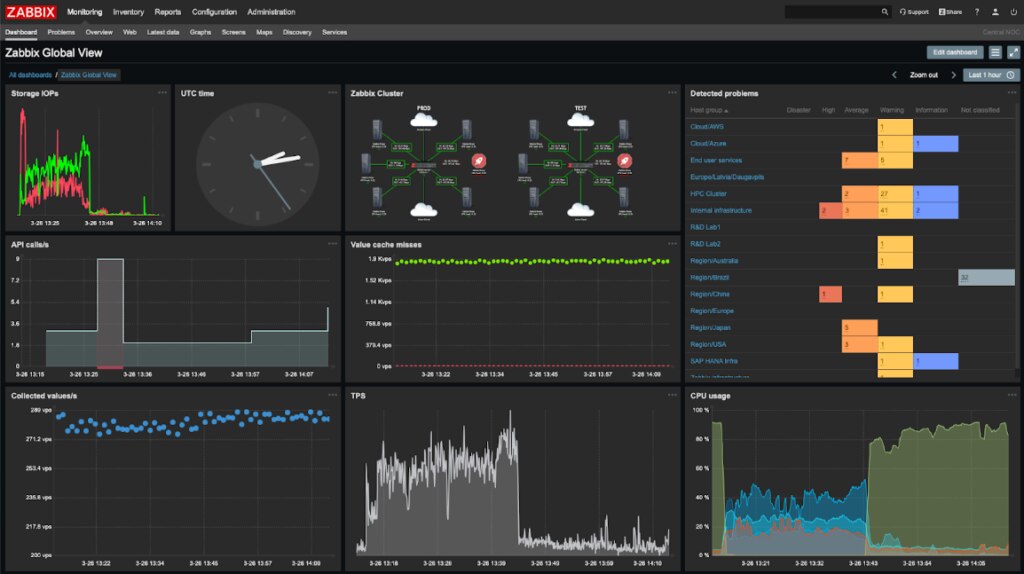 For those of you searching for a free tool, you can consider Zabbix as an AWS application monitoring solution. It's an open-source program offering a more traditional approach to cloud monitoring in the form of widgets. It offers visualization features, like graph representations of metrics, allowing for a greater depth of data analysis.
This solution provides a customizable alerting system for all-hours oversight into your applications. The alerts functionality allows you to notify multiple recipients of any changes to the AWS environment, with automatic escalation if there's ever a delayed response.
6. Prometheus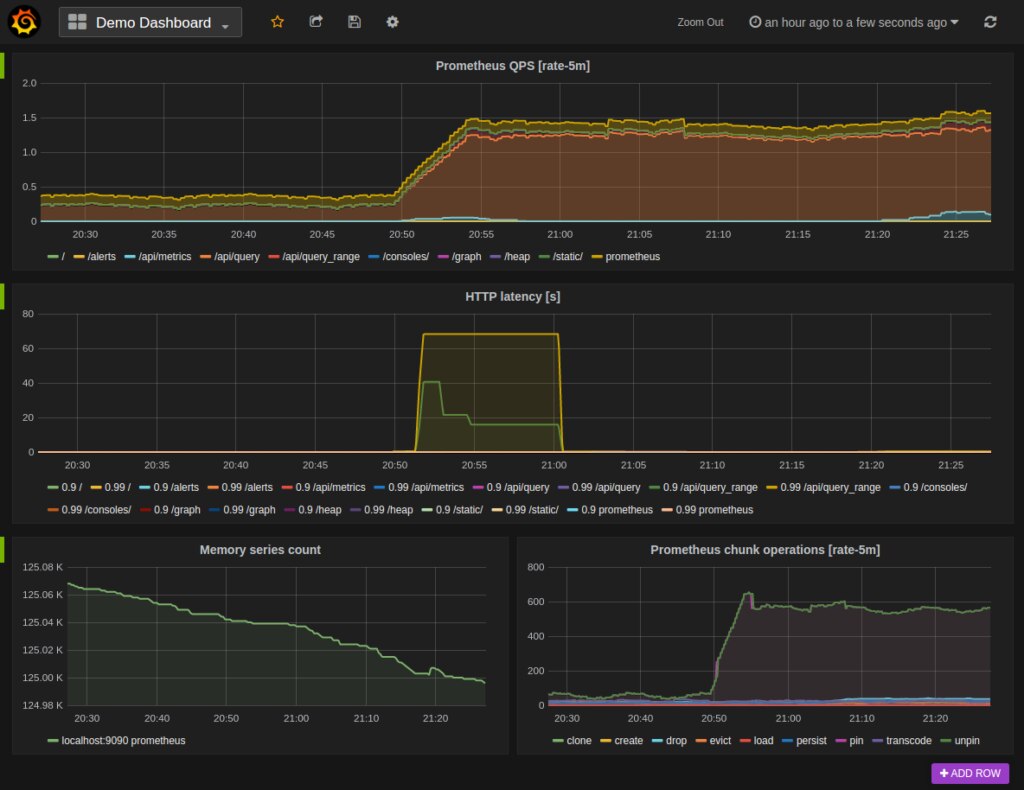 Prometheus is an open-source container-based AWS monitoring solution for Linux, optimized for a Kubernetes environment. It supports Amazon EKS monitoring, with an emphasis on time series monitoring. In this platform, time series data is identified by key/value pairs and the metric name. Prometheus collects data from configured targets, assessing rule expressions and, when necessary, triggering alerts. The metric display dashboard is simple, although there are some graphing features. While open-source, Prometheus is tested and verified on a regular basis to ensure effective EKS integration.
7. Grafana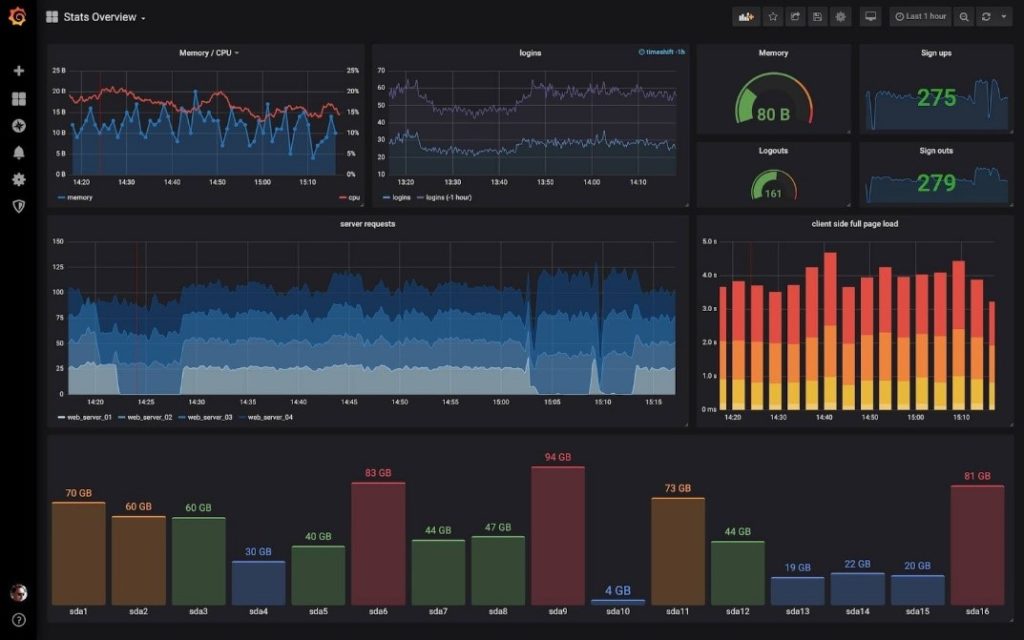 Grafana is an open-source monitoring platform with built-in support for AWS CloudWatch monitoring, allowing you to build dashboards for all your metrics. This is a widely used platform because it lets you actively interact with your metrics, querying and visualizing them in different ways. It offers dynamic visual representations, including heatmaps, graphs, and histograms.
The best feature of Grafana is it lets you unify all your data in one dashboard, combining other AWS CloudWatch monitoring tools to cover every aspect of application and infrastructure monitoring. There's also an official library of dashboards and plugins, which you can combine to create a Grafana service tailored to your needs.