Keeping track of all the vendors your business relies on can be challenging. As your company grows, you'll likely come to rely on a broad assortment of suppliers with rotating inventories and varying prices.
Fortunately, vendor management software and other procurement tools can simplify software, hardware, and service purchases when they're needed. If you have a whitelist of vendors, you'll know where to turn when a procurement order comes in. This solution can also help you stay on top of supplier relationships.
In this article, we'll explain what vendor management software is and how it fits into IT service management (ITSM) systems. Then we'll discuss three key features you should look for in a vendor management solution.
What Is Vendor Management Software?
Even small offices rely on vendors to procure all the necessary equipment and technology for day-to-day operations. Those items can include:
Software licenses
Hardware
Office furniture
Office supplies
No single vendor can provide you with all the tools you need for an office to function (not even Amazon). When it comes to hardware alone, you'll probably need to contract with different vendors for laptops, desktop PCs, phones, computer peripherals, and other types of equipment.
Most offices have to deal with an extensive list of suppliers. The goal of vendor management software is to simplify those relationships by providing you with up-to-date information about each partner.
At first glance, vendor management software may seem like a complex solution, when you can simply put together a spreadsheet containing the same information. However, a vendor management system offers more than basic list of data points because it integrates with other procurement tools.
How Vendor Management Software Fits Into ITSM Systems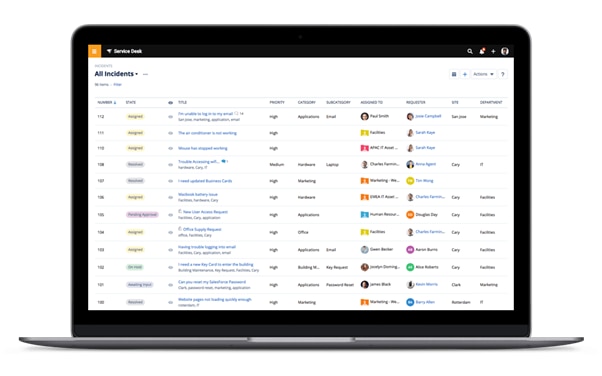 ITSM systems include all the tools your employees need to manage and deliver services to end users. With an ITSM solution, you and your team can handle everything from procurement to reports, employee support, internal service requests, software and hardware management, and more.
Vendor management software falls under the category of procurement tools within ITSM systems. This includes solutions such as:
Contract management software. This type of software enables you to store contracts with service providers and vendors. Depending on which tool you use, you'll be able to categorize contracts, monitor their end dates, and connect them with specific vendors.
Purchase order management solutions. Once you decide which vendors you want to deal with, you'll need to process purchase orders. This type of software helps you establish protocols for purchase requests and build customized order forms for employees to use.
A standard spreadsheet can help you keep track of supplier data. However, it's not a solution you can connect with other procurement tools. With a comprehensive ITSM system, you'll be able to manage vendors, process purchase orders, and keep track of contracts—all from one place.
More importantly, a robust vendor management software solution will provide you with tools to help you develop better relationships with your suppliers. 3 Key Features to Look for in Vendor Management Software
1. Vendor Directories and Profiles
A vendor directory gives you a quick overview of all the vendors you've dealt with in the past and new prospects you may be considering.
Each entry in the directory should include information about the type of supplier you're dealing with, who within your team manages the account, and contact information. You can also include more advanced data, such as the costs of your latest purchases and links to relevant websites and stored contracts.
Ideally, the vendor management solution you use will also enable you to create profiles for each supplier. Those profiles should include any information not available within the main directory, and notes from the employees who deal with those accounts.
2. Contract and Service-Level Agreement (SLA) Tracking
Whenever you purchase a service from a vendor, there should be a contract involved. The agreement should include a clear breakdown of what services or products the vendor will provide and what constitutes a breach of your contract.
For example, if a vendor provides a service, you should define what an "acceptable" level of the service is. If there's a breach of your contract or SLA, the right vendor management software can help you track it.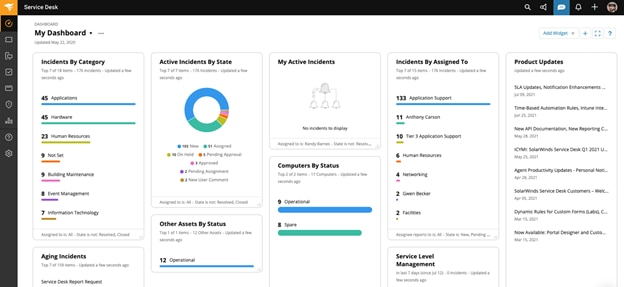 Having access to this information will enable you to reach out to vendors as soon as you notice a problem with their products or services, so you can fix the issue. If a vendor incurs too many breaches of SLAs, you'll know it's time to cut ties with them.
3. Vendor Satisfaction Measurements
Vendors that provide subpar products or services can cause problems within an organization. If your employees aren't satisfied with the tools they use to do their work, their performance will likely suffer, as will your bottom line.
The easiest way to prevent this situation is by using vendor management software that enables you to collect feedback from staff and stakeholders. Employees may be able to identify ground-level issues with vendors more easily, whereas stakeholders may focus more on problems, such as overcharging or SLA breaches.
Conclusion
Procurement can be a time-consuming process, particularly as your business grows and you need to deal with more vendors and ensure their products meet your standards. Vendor management software helps you manage supplier relationships and track your interactions with them.
A vendor management system should be part of a broader set of procurement tools. If you can connect your supplier database with contract and order management systems, you'll know where you stand with each vendor.