When it comes to IT services, customers' expectations are increasing, especially when it comes to convenience, flexibility, and faster issue resolution. It is crucial for market leaders to develop effective strategies, embrace innovative technologies, and automate support services to deliver a seamless support experience.
This is where choosing the right customer or client portal software is essential. It not only helps you focus on delivering high-quality services, it also helps you scale support offerings as your IT service or managed services provider (MSP) business grows.
What is customer portal software?
A customer portal software solution combines aspects of customer communications, the knowledge base for self-resolution, an IT ticketing system for quick response, and community forums for knowledge sharing. It helps MSPs address issues quickly, gain full visibility into the status of the critical interactions, and deliver valuable IT services. The common features of a customer portal solution include:
Tracking and filtering of IT tickets
Custom branding
Centralized dashboards
Outlined below are the best customer service portal solutions that help deliver faster and better support services.

N-able® MSP Manager is an advanced customer portal software solution specifically designed for MSPs. It not only offers quick and efficient ticketing, but it also enables support teams to provide high-quality services using features such as batch invoice generation, knowledge management, and powerful and clear reporting.
It allows end users to generate new tickets directly from the customer portal. The tool helps end users track the current status of tickets, thereby providing full transparency.
MSP Manager integrates well with other MSP tools, like N-able RMM, to create a single, unified, cloud-based IT support solution that provides end-to-end monitoring of customer services—right from ticketing to reporting—with the help of its intuitive dashboards.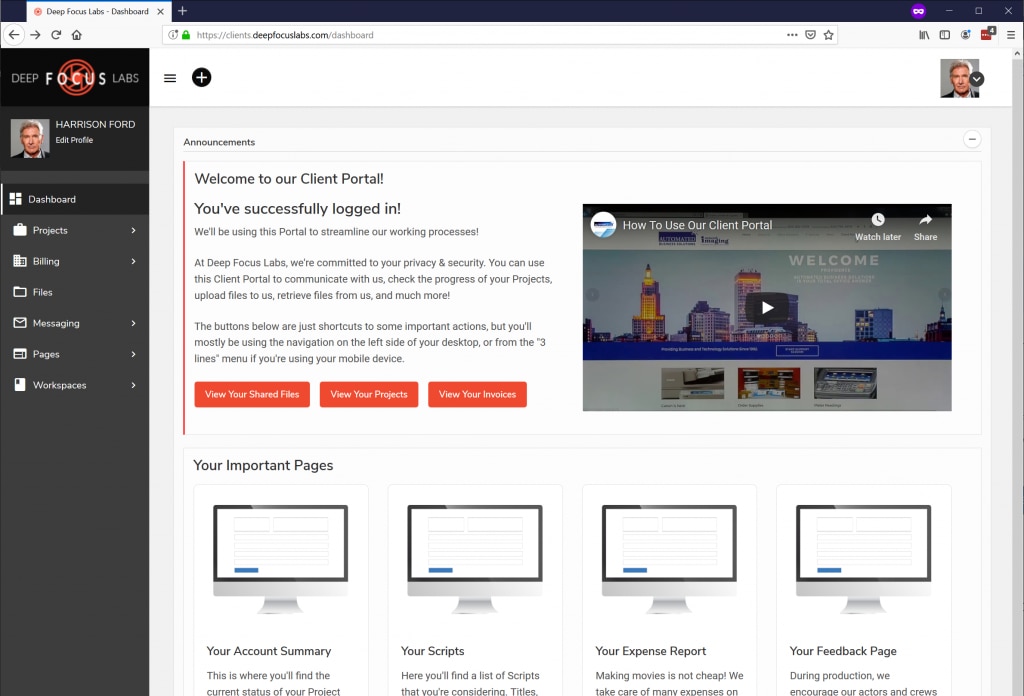 SuiteDash is an all-in-one client portal software that includes an integrated toolkit and prebuilt automation to automate processes, streamline support tickets, and provide flawless communication.
It provides secure client portals, CRM/client management, advanced file exchange, time tracking, billing, real-time chat, estimates, and invoicing to help MSPs become more efficient and organized.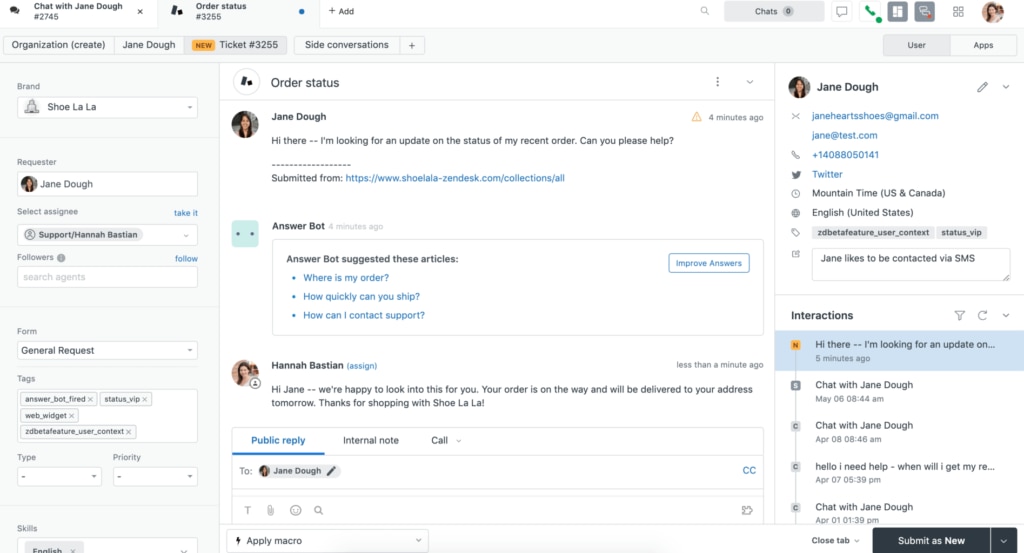 Zendesk is a popular customer service portal that integrates well with other Zendesk solutions to offer seamless, omnichannel customer service. The tool automates the entire ticketing system and enables enterprises to track, prioritize, and solve support tickets as quickly as possible.
The portal helps team establish a personal connection with end users through fast and effective live chat and messaging. Its skill-based routing feature assigns tickets to team members with the right expertise to help get issues resolved quickly. With its customized, prebuild dashboards, MSPs can easily bring business data and systems together to measure and boost their team's productivity.
MOXTRA is a one-stop client portal solution designed to help MSPs serve their clients better. It provides an all-in-one suite of collaborative services to manage workflows, responsibilities, and tickets.
Using this portal, MSPs can provide a seamless end-user experience with bank-grade security, compliance, and audit trails. The in-app capabilities of MOXTRA include secure chat, video messaging and meetings, document collaboration, task management, screen sharing, and integrations.
Onehub is a secure client portal software for sharing information, resolving support tickets, customizing logos, and delivering seamless support services to end users. This tool makes it easy and convenient to upload multiple files quickly to a client folder.
Moreover, its advanced activity tracking features track every event occurring within the client portal, including document sharing. Additionally, Onehub offers encryption and secures sensitive business information with access rights.
monday.com is a CRM platform that simplifies customer support tasks and allows companies to efficiently handle sales pipelines, client projects, and customer onboarding. monday.com easily integrates with the tools used to perform regular tasks to accelerate response times. The advanced scheduling and project management capabilities make it a reliable and distinctive platform.
Additionally, monday.com offers easy collaboration and allows teams to add comments, ask questions, trigger discussions, and communicate via forums. It enables support teams to leave notes, upload multiple files, and record discussions to make collaboration easier.
Huddle is a next-generation secure client portal for managing complex client engagements. It is a free portal accessible through a web browser that enables sharing of sensitive data and documents with clients.
Huddle enables support teams to manage and control every aspect of customer engagement. It safeguards data, syncs and tracks user activities to ensure they do not face issues, checks outstanding tasks and approvals to keep projects on track, and shares updates for quick collaboration with teams as well as clients.
It also provides a more engaging experience for the clients through its powerful search and branding capabilities. The key features of Huddle include FedRAMP authorization, automatic version control, mobile working, file sharing, and collaboration.
Conclusion
Although choosing the right solution depends on business requirements, organizations looking for effective customer portal solutions must go through the above-highlighted list. N-able MSP Manager is one of the best customer portal software solutions on the market that provides comprehensive and versatile capabilities. It is an all-in-one solution that helps MSPs boost efficiency and productivity with its quick and efficient ticketing system. Additionally, it integrates with N-able RMM to create a unified cloud-based business solution that provides flawless customer service, from remote monitoring to ticketing to quick reporting.
If you'd like to further explore the topic of customer portal, be sure to also read: What is a customer portal?