It can be incredibly frustrating when you finally finish a large project and attempt to send your file to your boss, colleague, friend, or supervisor, just to be told the file is too large to send. What's more, many workarounds may not offer appropriate security measures to protect your files. Especially for business use, there are different, more convenient, and safer methods you can use for sending large files like file-sharing tools I outline in this guide.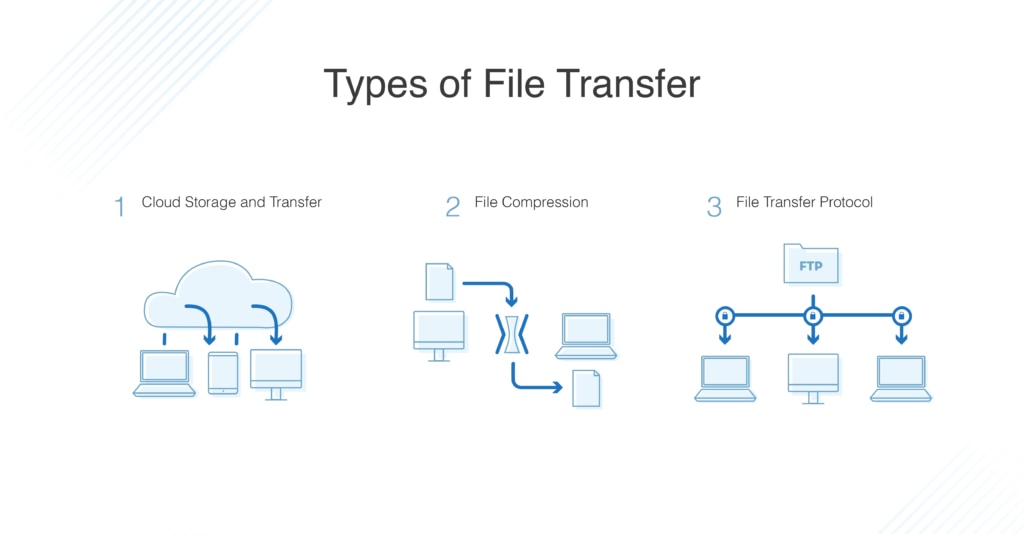 Ways of Transferring Large Files
When you want to transfer a file to someone else, there are several different approaches you can take. The best approach will depend on how big the files are, as some systems and services have size limits.
Upload to a Cloud Storage Service
You may first consider uploading the files to a cloud storage space such as Google Drive or Dropbox. Even though Gmail only allows email attachments up to 25MB, Google Drive permits files or folders of up to 10GB to be shared. You can use 15GB of storage for free, and up to 20TB for $200 per month.
With Dropbox, you can use up to 2GB of space for free, after which you can subscribe for $9.99 per month to get up to 1TB.
Use a File Compression Tool
There are also specialized tools to compress a file to make it much smaller when you need to send it. Not only does this allow you to send large files by email, but some compression software also includes other useful features such as file encryption or locking with a password.
One example is 7-Zip, a free, open-source file compression tool. It can be used on any computer for business or organization use.
Specialized File Transfer Tool
Another option is to use a tool or service designed for transferring large files or folders. If you don't want to sign up for a regular or ongoing service like Google Drive, web tools and platforms such as Jumpshare and WeTransfer allow more flexibility. These cloud-based file-sharing services can free up space on your hard drive and allow you the flexibility of making one-off transfers. However, most of these services have a cap on how large a file can be, such as 2 or 3GB.
File Transfer Protocol
When you are looking at how to transfer large files, or need to meet enterprise-level needs, I recommend using a program that uses the File Transfer Protocol (FTP) with an appropriate level of encryption (typically SSL/TLS).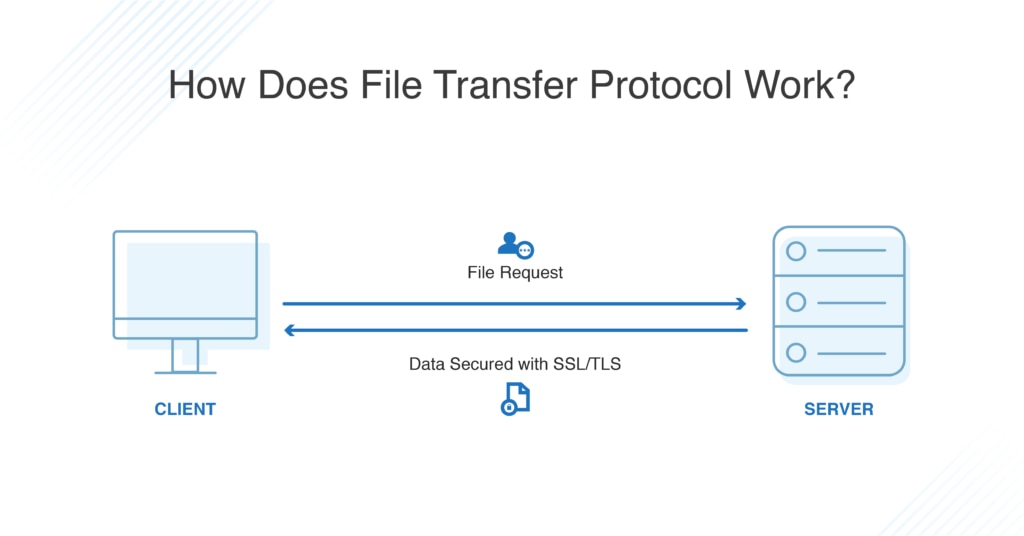 I suggest SolarWinds®Serv-U® tools due to their reliability, ease-of-use, and high levels of security. While the File Transfer Protocol tool is appropriate for team use, a larger business (plus remote offices) should consider the multi-protocol support and robust features (like ad hoc file sharing) of the Managed File Transfer tool.
Transferring the Data Physically
If you have a really large number of large files you need to transfer, sometimes the fastest way can be physically couriering the data. You can buy a large hard drive and have it sent to someone else with all the data on the drive. Of course, this has obvious disadvantages, but in some special cases, it's the best option.
Best File Transfer Tools
File transfer tools are also useful, and as they're purpose-built for sharing files, they usually upload and download much faster than cloud storage services.
Serv-U FTP is a great FTP server software for teams of all sizes. It allows you to safely and easily transfer multiple or large files over FTP and FTPS (that is, FTP over SSL/TLS), from mobile devices, as well as a web platform.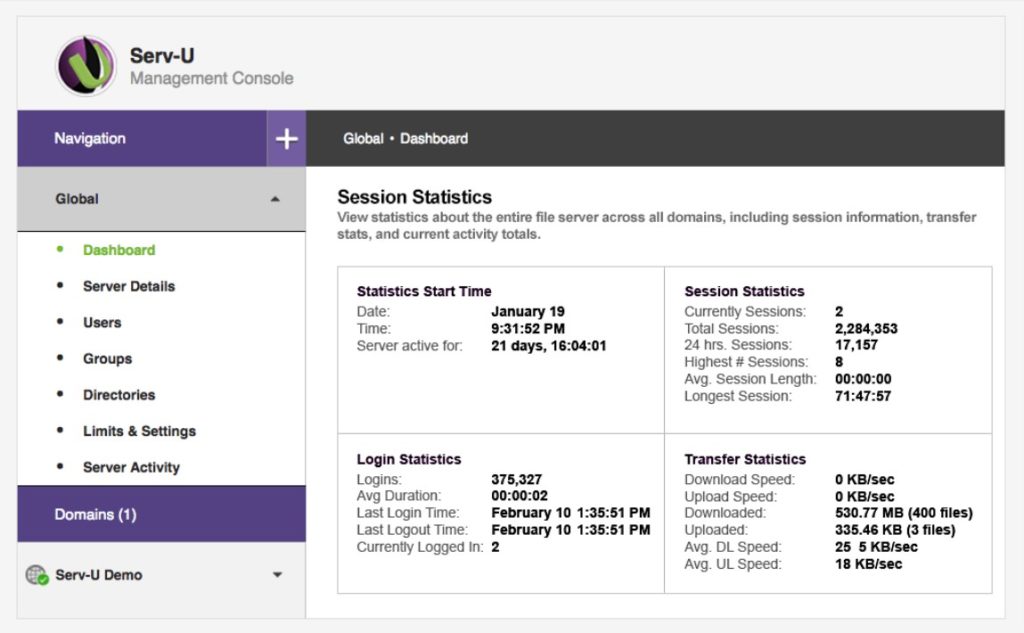 You can view all file transfers in the transfer queue to check their progress and allocate resources such as bandwidth to help files transfer faster. You can also put limits on how much bandwidth is used at critical times, to ensure file transfers don't throttle the rest of the network.
You can try out a free trial of the Serv-U FTP software for 14 days, and then check out their paid offerings on a per-server basis if you'd like to upgrade. 
Serv-U MFT is an extended version of the FTP transfer tool, allowing you to transfer using FTP, FTPS, SFTP, and HTTP/S over IPv4 and IPv6. It's built for use across a business, with the features to match.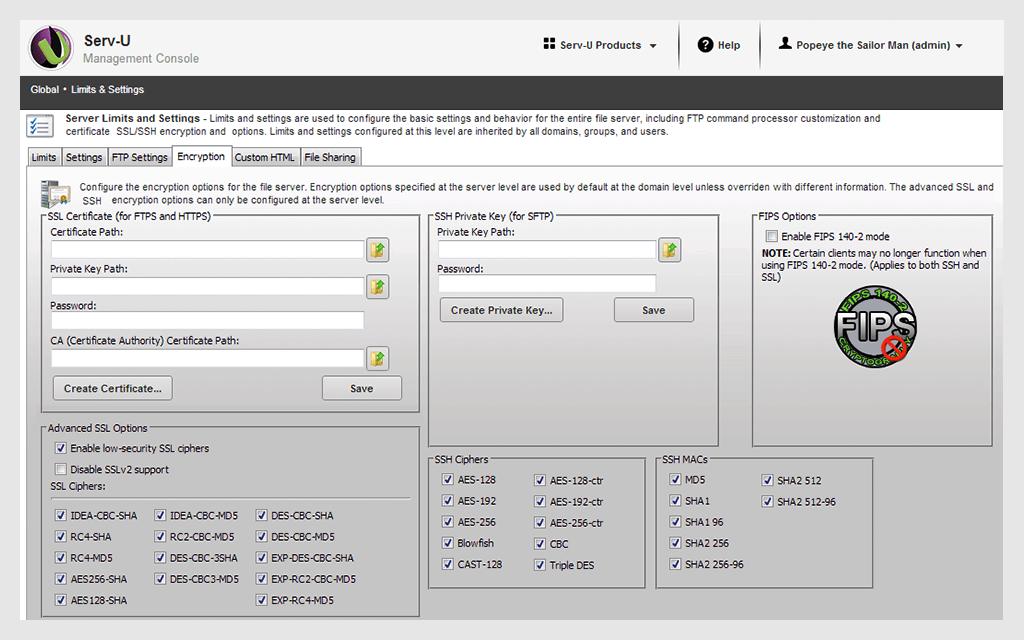 With many of the same features as the FTP tool, MFT also allows you to run unlimited concurrent sessions of transfers. While the FTP tool is intended to be quick, easy, and reliable, the MFT server offers a corporate-grade solution, intended to ensure compliance with PCI DSS, HIPAA, FISMA, SOX, and other secure data transfer standards. Luckily, like the FTP server, MFT also offers a free trial so you can test it out.
Another option to consider is Citrix ShareFile. Even though Citrix is known for their networking and cloud services, they also provide numerous different SaaS products. The Citrix ShareFile software is a business-grade secure file sharing and storage service, with the ability to send files up to 100 GB in a secure and password-protected way. ShareFile can also scan for dangerous content and is generally very easy to use and navigate.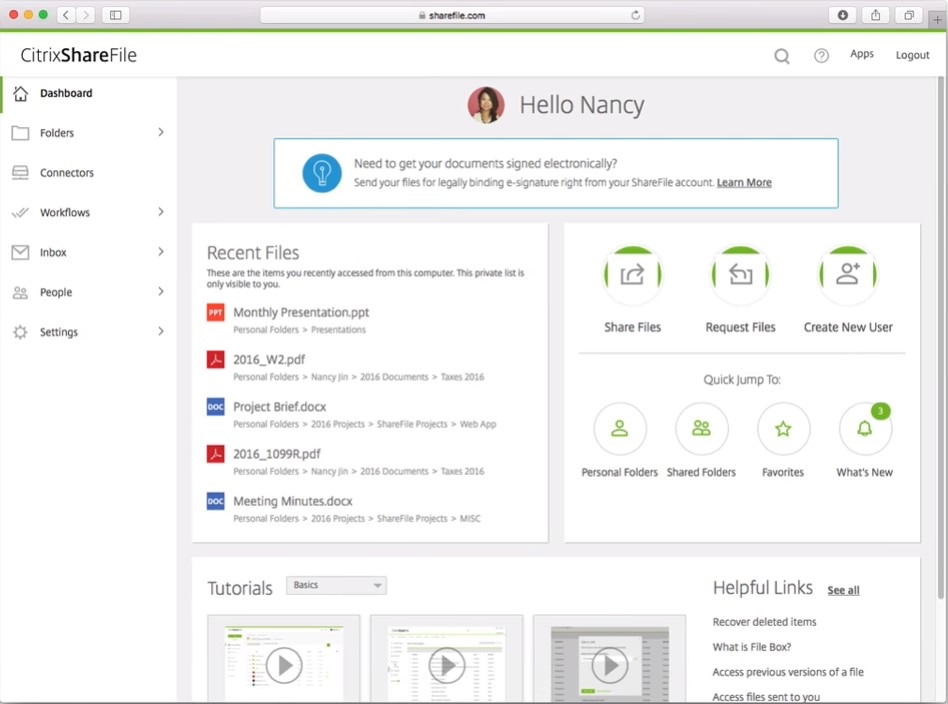 ShareFile offers four separate plans: standard, advanced, premium, or a virtual data room plan. For each of these, you can also try a free trial and thereafter pay a monthly fee.
What's the Easiest Way to Transfer Files?
Figuring out how to send large files doesn't need to be complicated. Numerous file transfer tools and platforms are available, with variations of offerings depending on exactly what you need for your business. Overall, I recommend the Serv-U FTP or MFT tools due to their broad range of features, and slightly different offerings depending on how big your business is and what kind of functions you want.
Recommended Reading
6 Best File Integrity Monitoring Software: Before you send a file, make sure your files are secure and have not been affected by changes or unauthorized intrusion. Read my review of what I consider the best file monitoring software available today.