With the spread of remote work and contractual employees, business file sharing has never been more important. The right software solution needs to handle massive file sizes without a hitch, but it also needs to be optimized for secure file sharing.
Fortunately, there are a number of great solutions on the market, so much so that the choices can seem overwhelming. Here are my picks for the best file sharing software on the market today. Of all the options, SolarWinds® Serv-U® is my top selection for the best large file transfer service. Built with secure file sharing for business in mind, it has advanced features that consumer-oriented software just can't match.
How File Sharing Software Can Help Your Business
Professionals these days routinely have to deal with enormous files. High resolution images, HD video, and massive data files can pose a challenge. Sharing them on your company's intranet is no problem. But what about when you need to send them to remote employees, contractors, or external clients? Email isn't reliable for files over 20MB. That may have been fine in the 1990s, but with today's file sizes measuring in the gigabytes, it's totally inadequate.
That's where file sharing software comes in. Many of these products store files in a server or cloud location, enabling authorized users to download them at their convenience. Others use File Transfer Protocol (FTP), the client-server standard for file sharing connection, typically secured with SSL/TLS. Unsurprisingly, software options have proliferated in recent years, and the fierce competition has bred a wealth of good choices.
Be sure to consider several factors when picking sharing software for your enterprise. Can it handle the file sizes you need? Is it secure? How easy is it to use? Is it designed for consumers or businesses? These are my recommendations for the top choices on the market today.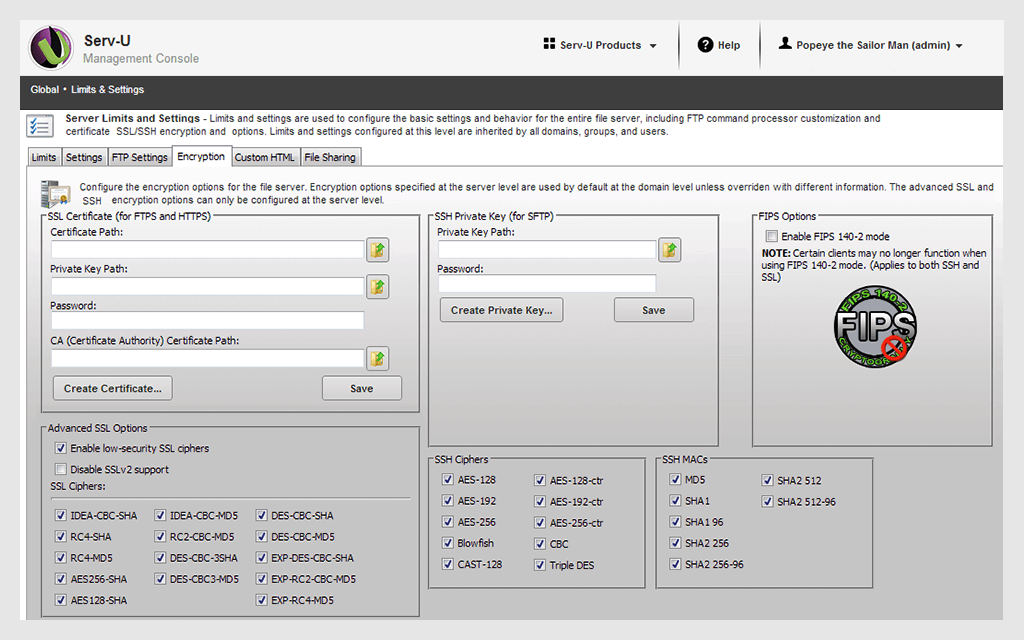 Built from the ground up for businesses, SolarWinds Serv-U is used by over 10,000 customers worldwide. Power users rely on its sophisticated features that basic products don't offer. Both Serv-U File Transfer Protocol Server (FTP) and Managed File Transfer Server (MFT) work on Windows and Linux, with support for both desktop and mobile. They can also handle large files over 3GB, in any format, without a problem. Users can select either a web interface—requiring no installation—or a desktop FTP client. Serv-U stands out with advanced features like event-driven automation and IPv6 support. Most importantly, Serv-U was created with security in mind. Serv-U supports multiple encrypted formats, including SSL/TLS, FTPS, and HTTPS, and it allows files to be automatically deleted after a configurable period of time. Best of all, SolarWinds offers a 14-day free trial with full functionality so you can try before you buy.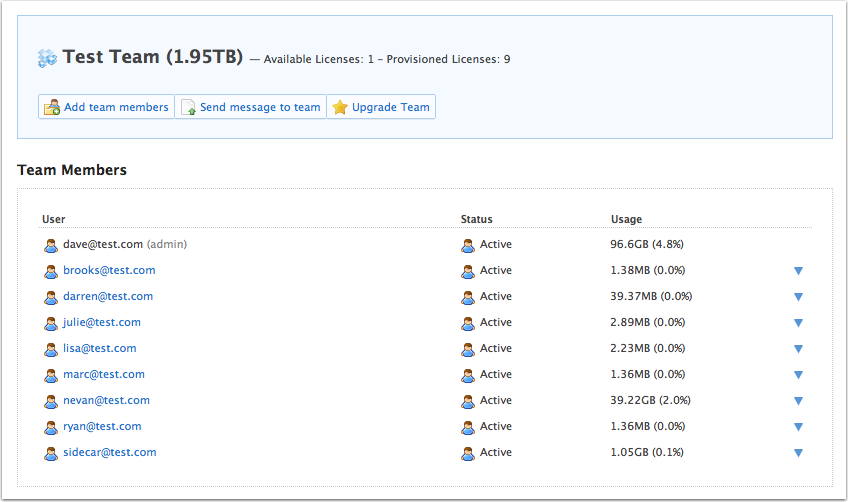 Dropbox is one of the most popular cloud-based file sharing services. Best known for its consumer product, Dropbox also offers a business version. Its standard plan is priced per user and provides up to 3TB of cloud storage. Dropbox Business has some useful features like recovery of deleted files, restoration to previous versions, password-protected downloads, desktop synchronization, two-factor authentication, and remote wiping to clear files from lost or stolen devices. Dropbox can integrate with over 300,000 connected apps to optimize your workflow. Since nothing works perfectly in the IT world, Dropbox provides live chat support, plus phone support in premium plans. If you're looking for a cloud solution, it's a very solid choice.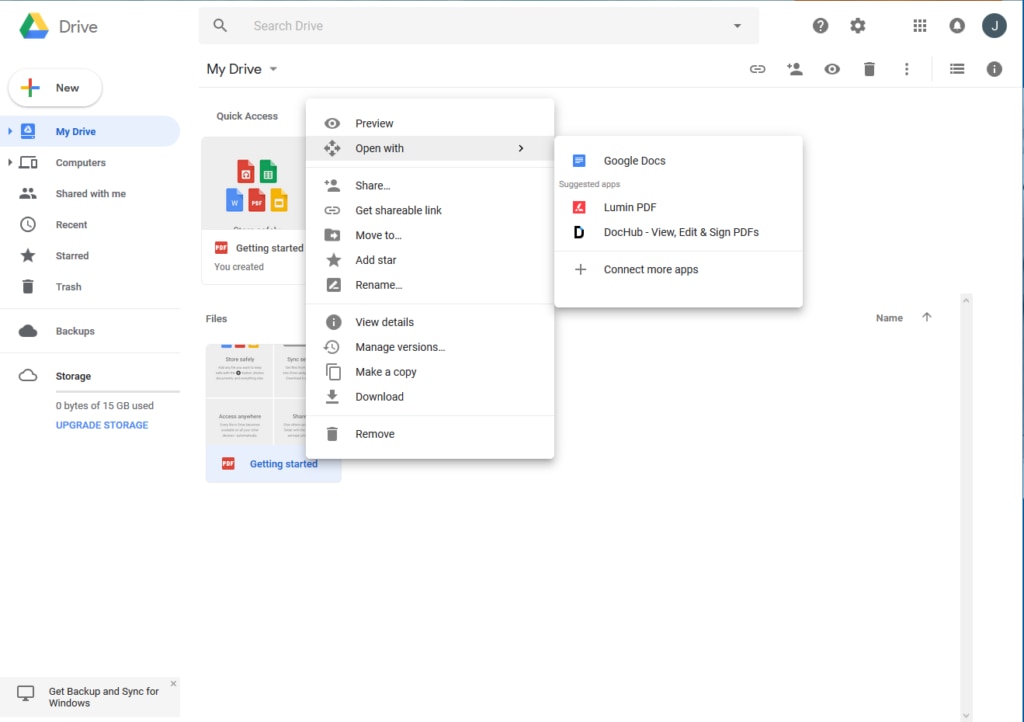 Google's business model seeks to dominate every aspect of IT, and file sharing is no exception. If you use Gmail, you're probably familiar with the company's storage product, Google Drive. Drive offers 15GB of free storage with any Google account; if you want more, you can upgrade to Google One. Stored in the cloud, files on Google Drive can be easily shared with other users to view, download, or edit. Drive benefits from Google's advanced AI technologies: it can recognize text in scanned documents and even objects in images, so if you search for "Statue of Liberty," your photos of it will show up. Drive also provides an option to make files available offline. All in all, the product's integration with Gmail is its most notable feature. Google Drive is mainly aimed at consumers, but if your business uses Gmail, it's a wise option to consider.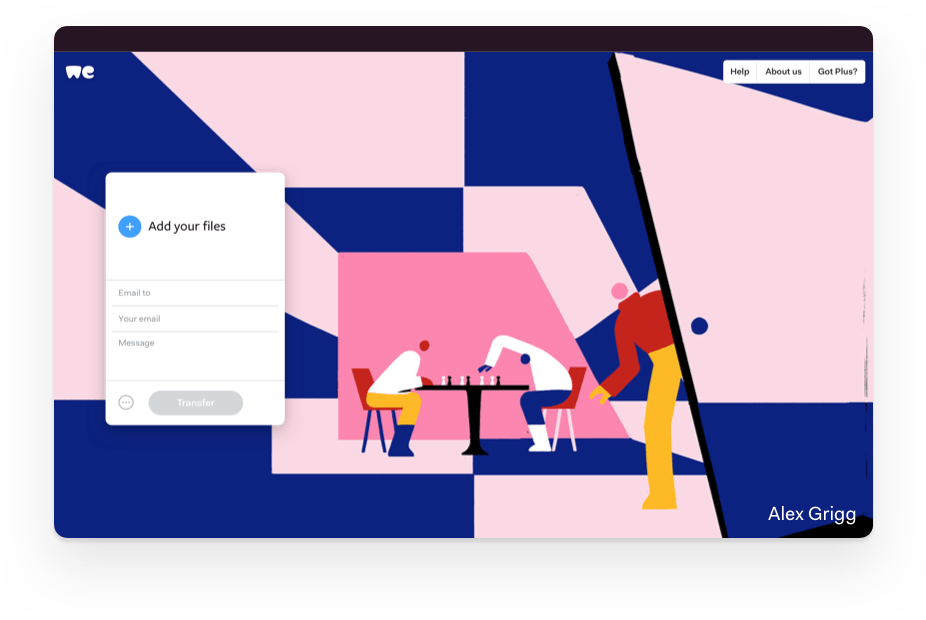 If you're looking for simplicity, it's hard to beat WeTransfer. This cloud service doesn't even require you to create an account. Just head to the website, upload your file and enter the recipient's email address. WeTransfer will then send them a download link. Mobile apps for Apple and Android are also available. Of course, this simplicity comes with some limitations. WeTransfer only works for files up to 2GB, and in the free version, download links expire after a week. It's unlikely to meet all your business's file sharing needs, but for a quick and easy solution, WeTransfer works great.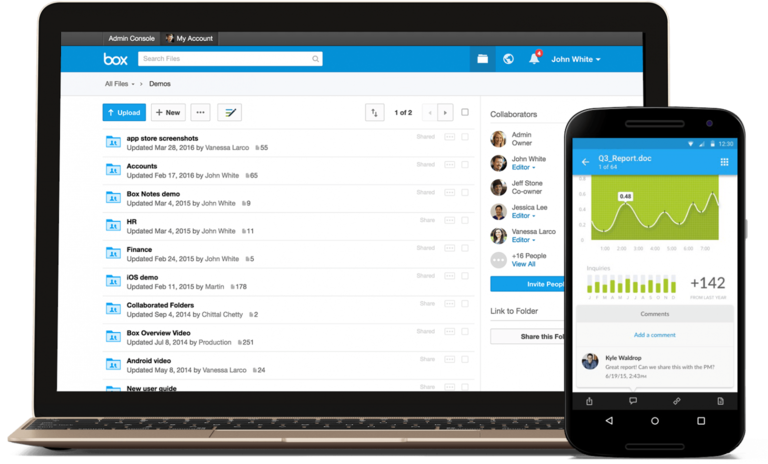 Not to be confused with Dropbox—Box is an entirely separate product. Like Dropbox, Box is a cloud-based storage and sharing solution, but it's more focused on business users. Box allows URL-based file sharing with anyone, enables password-controlled access, has built-in preview software for over 120 file types, and uses automatic file version control by default. It's browser-based, but also works on Android and iOS devices. The free version provides a mere 10GB of storage with a 250MB upload limit, while paid versions offer unlimited storage with support for 5GB files (with a 14-day free trial). As a cloud-sharing option, Box is a worthy competitor to Dropbox.
My Choice for Business File Sharing
As you can see, there are lots of strong file sharing options out there. As a rule, paid services offer more functionality than free ones, and I'm not sure that cloud services are as secure as FTP-enabled options. Serv-U is my pick for the best file sharing service for business thanks to its focus on security, advanced features, and optimization for power users.
Related Articles
Your remote users need more than secure file sharing. Sometimes, to troubleshoot or show them how to complete a task, it's necessary to take direct control. Here's a list of the best remote access software for various applications.
Best Network Monitoring Software
Even with great file sharing software, your enterprise won't run smoothly if your network suffers from capacity problems or downtime. These monitoring software solutions will rapidly identify any issues to keep your network in tip-top shape.
Your organization's website is its public face—a glitchy or slow website will turn away potential customers. Use these tools to keep your website running efficiently and securely.