With so many network diagram tools on the market, choosing between them can be a challenge. This guide will help you choose the best network diagram software for your business, considering user-friendliness, suitability for business use, sophistication of features, versatility, and cost-effectiveness. For those who don't have time to read the full list, SolarWinds® Network Topology Mapper (NTM) ranks highest as an automated network diagram tool that's easy to use, advanced, and comprehensive. If you're looking for the best software for network diagrams that meets your business' specific requirements, NTM comes highly recommended. A 14-day free trial is available.
Skip to Best Network Diagram Tools List >>>
What Is a Network Diagram?
A network diagram provides a visual representation of a computer network, displaying how the individual components of a network interact. This includes routers, hubs, firewalls, devices, and other components. Depending on the scope and purpose, a network diagram may provide a simple overview of the network or a more detailed network diagram. As an example, a Local Area Network (LAN) diagram might show the IP addresses of individual devices, while a Metropolitan Area Network (MAN) diagram might represent areas or buildings with a single node. A network diagram can be physical or logical.
Different types of network diagrams include network switch diagrams, computer network diagrams, and network security diagrams. Each of these network diagrams focuses on a single component or aspect of a network.
Logical Network Diagrams
A logical network diagram addresses how information passes through a network. This means a logical network diagram will usually display subnets (i.e., VLAN IDs, addresses, and masks), routing protocols, and network devices like firewalls and routers.
Physical Network Diagrams
A physical network diagram, as its name suggests, shows the actual physical arrangement of the network components. This includes hardware and cables. This type of diagram provides a bird's-eye view of the network in a physical space, much like a floorplan.
Why Are Network Diagrams Useful?
Because network diagrams provide insight into how network components interact, they can be useful for several reasons. Network diagrams can help you plan the structure of a new home or professional network, in addition to supporting the coordination of updates to an existing network. Network diagrams can also be used to report and troubleshoot network problems, while helping ensure your business complies with PCI and other requirements.
Businesses often use network diagrams as documentation for external communication, onboarding, and training activities. A clear and detailed network diagram can save businesses a significant amount of time when onboarding new team members. It also serves as a helpful reference point to help solve network issues quickly and efficiently.
Network diagrams are also useful for keeping track of components, sending relevant information to a vendor for a request for proposal (RFP) without needing to disclose sensitive information, selling a network proposal to stakeholders, and proposing high-level syslog infrastructure alterations.
Why Do Businesses Need Network Diagramming Software?
Creating a detailed network diagram can be time-consuming and resource intensive. To ensure your network diagram is accurate, it should be created by a highly experienced member of your team who's familiar with different types of network diagrams. This should include network switch diagrams, computer network diagrams, and network security diagrams. The individual or team responsible for creating the network diagram should also have a proven understanding of which type of diagram is best suited to your company's requirements.
An automated network diagram tool can save you time and resources by creating the network diagram for you. Some of the best software for network diagrams can automatically detect your network and map it out according to your custom settings. Network diagramming software should be featured in every network administrator's toolkit, ensuring your network diagrams are accurate, up to date, and clear.
Best Network Diagram Tools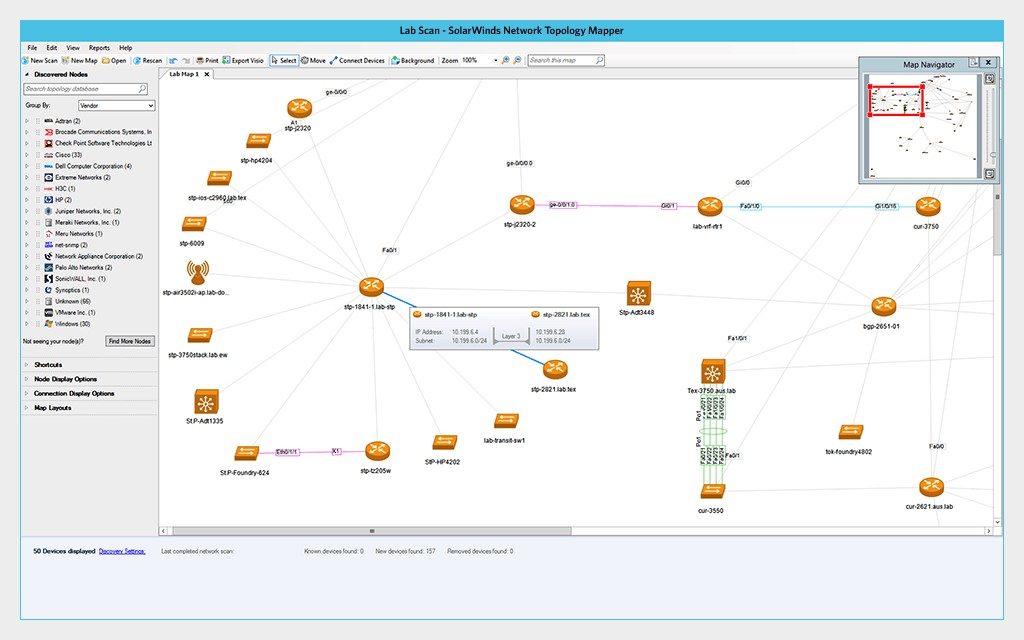 If you're looking for a Cisco-supported, enterprise-grade tool capable of creating accurate and reliable network topology diagrams, then SolarWinds NTM comes highly recommended. This tool automatically discovers network topology using SNMP, WMI, ICMP, VMware, CDP, Microsoft Hyper-V, and more. With numerous discovery methods at your disposal, you can perform multi-level network discovery. This lets you produce an integrated OSI Layer 2 and Layer 3 network map with detailed device information.
NTM can discover your entire network in typically a few minutes, creating comprehensive and detailed maps. This tool lets you edit node details of map objects and connect network devices manually, providing you with the simplicity of automation and the flexibility of manual input.
With NTM, you can build multiple maps from a single scan, eliminating the need for re-scans. This saves time, bandwidth, and resources. You can then expert network diagrams to Microsoft Office Visio, Orion® Network Atlas, or PDF and PNG formats. To save yourself time in the future, you can schedule updated map exports to Orion Network Atlas.
Keeping your network diagrams updated can be a long-winded process. Fortunately, NTM automatically scans for new devices, alterations, and unknown systems to help ensure your network topology is up to date. You can schedule network scans according to your own preferences.
NTM's network diagramming capabilities can help you meet compliance requirements for PCI, SOX, HIPAA, and FIPS 140-2. NTM itself is built to be FIPS 140-2 compliant. To assist with the administrative aspects of network diagramming, NTM creates detailed reports for tracking switch port data, VLANs, subnets, hardware inventory, and device ARP cache. With NTM's robust reporting capabilities, keeping track of inventory and network information is easier than ever.
The NTM interface is highly customizable, allowing you to modify out-of-the-box industry standard icons and alter their size, placement, and the surrounding text. Learn more about other NTM network diagramming features here.
SolarWinds NTM is versatile and easy to use. The user interface is dynamic and simple to navigate, despite NTM offering a range of advanced features, including extensive automation and customizability options. You can access a 14-day free trial of NTM.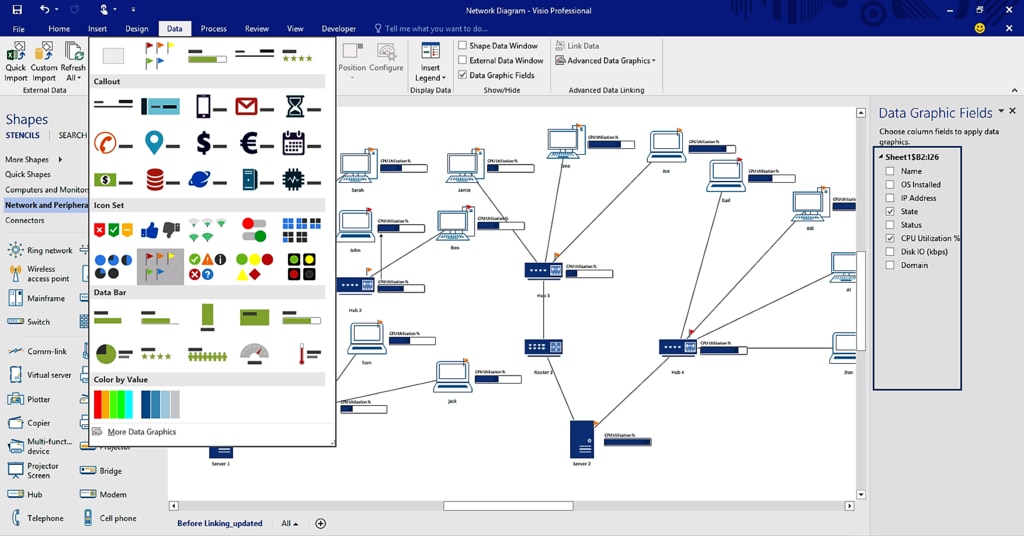 Microsoft Visio is a high-end, enterprise-grade chart and map creating tool in widespread use among businesses across different industries. Visio is so popular, many other network diagram tools, including SolarWinds NTM, allow their users to export network maps to Visio. Because of this, Visio is a great tool for consolidating information from multiple sources.
Visio helps speed up your topology mapping tasks by giving you access to IT icons and network design templates. It gives you the choice of different network topology templates, connector tools, and shapes for planning or documenting any kind of system. This helps you understand connections and troubleshoot errors.
Visio allows you to create overview or detailed network diagrams, giving you the option of documenting the broad strokes of a network or describing every detail at the device level. You can create difficult diagrams or data layers to be shared with stakeholders. This tool lets you share, edit, and comment on diagram drafts, enabling collaboration between colleagues. You can then exclude sensitive data when sharing diagrams with stakeholders, to keep them safe.
Another advantage of using Visio is it helps you ensure compliance with industry regulations. You can create detailed network diagrams to help your business meet IT requirements for the payment card industry, federal data centers, and much more.
Visio is easy to use and can save you a significant amount of time by allowing you to consolidate information and import relevant data directly into your diagram. Visio users can also enhance their diagrams with graphics, making them easier to understand at a glance. For even deeper business insights, Visio lets you import diagrams into Power BI.
Microsoft Visio runs on Windows environments and is also available online. It can be purchased individually or as an add-on to Microsoft Office 365. Although in widespread use, Visio could be more user-friendly. You can compare Visio price plans here.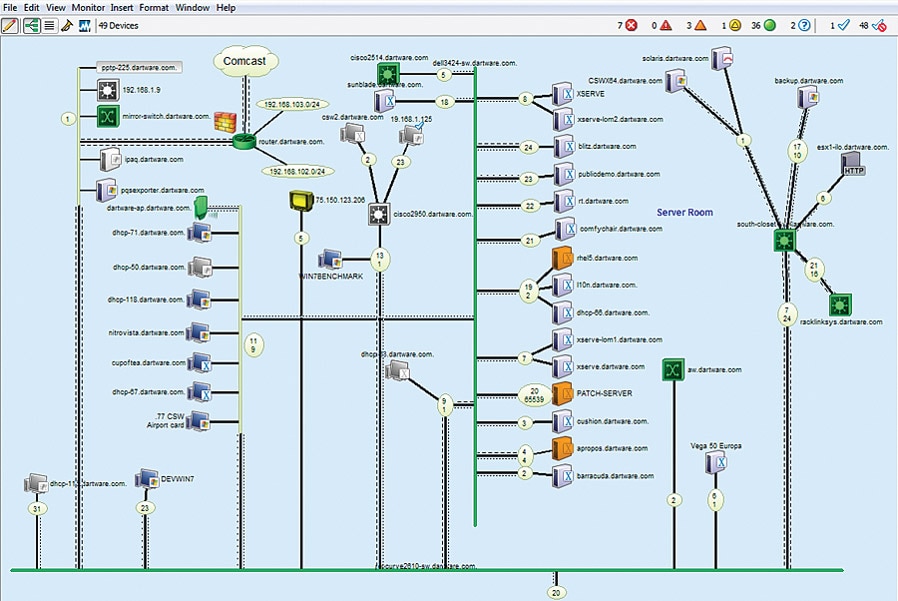 The Help Systems Intermapper is a network monitoring tool with a discovery and automatic mapping feature. The auto-discovery system can plot both virtualization and physical network topology.
Its network monitoring capabilities help you create a network map, giving you a live view of what's going on in your network. One of the advantages of Intermapper is it uses color-coded statuses to give you instant, at-a-glance insight into network events.
This network diagram software is versatile, offering you the choice of hundreds of map layout and icon options, so you can customize the look of your map. In addition to giving you access to a library of icons, the graphics editor also allows you to create your own icons from scratch. Intermapper also allows you to create hierarchical maps and sub-maps to display certain network areas, such as a classroom, closet, or floor of a building. Intermapper lets you export maps to .SVG format and Microsoft Visio.
Intermapper runs on Windows, macOS, and Linux. If you want to give Intermapper a try before you commit, you can access a 30-day free trial here.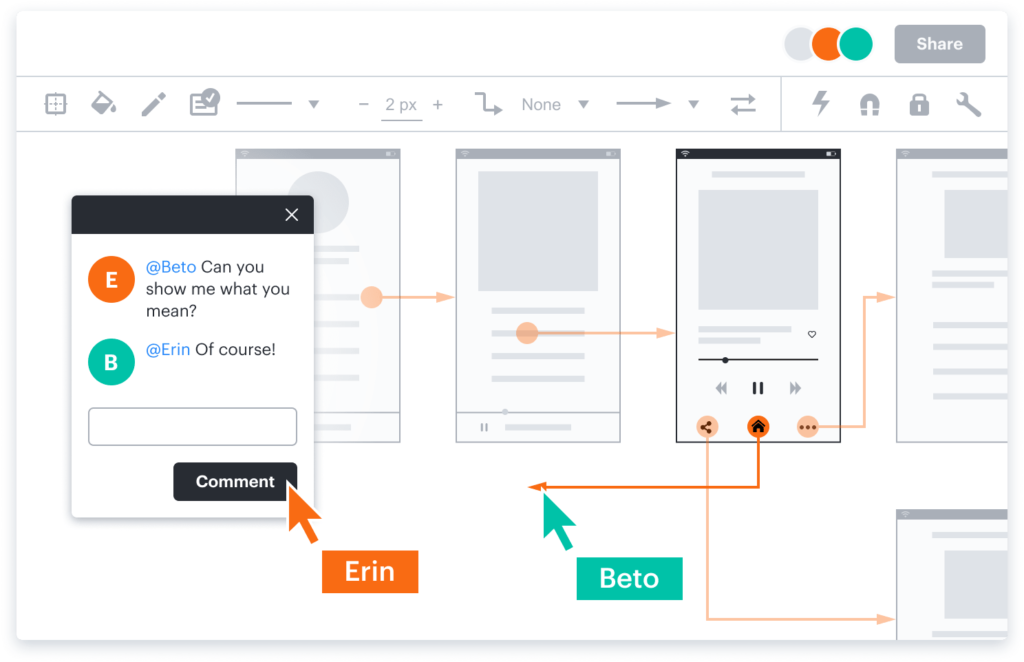 Lucidchart is a flowchart creation topology tool offering specialized icon libraries suitable for a range of industries, including network topology. While this tool doesn't provide autodiscovery features, it's a good option for those who want to create a network from scratch. Lucidchart lets you import and export maps in multiple formats, including Microsoft Visio. This is a useful feature because it allows you to import maps of existing networks from any solution that can export in Visio format. You can also import data from Excel, Zapier, Salesforce, LinkedIn Sales Navigator, and more. Alternatively, you can use Lucidchart to automatically generate a diagram from data.
Although not as versatile as some other network diagram tools, which are often included as part of a broader network monitoring solution, Lucidchart offers a comprehensive approach to creating network diagrams. This tool gives you access to more than 500 templates and provides a user-friendly drag-and-drop interface for customizing your diagrams.
Lucidchart supports real-time collaboration, helping you ensure everyone in your team is on the same page, even if they're on different devices or operating systems. With this tool, you can work together and share feedback quickly, no matter where your colleagues are. Another key benefit of using Lucidchart is its ability to integrate with multiple tools, including Atlassian, Slack, Microsoft Office, Salesforce, and G Suite. With support for all major operating systems and native mobile applications, Lucidchart can enrich your existing applications and increase productivity.
Lucidchart enterprise edition is well-suited to businesses of all sizes, providing advanced security protocols, a simple admin interface, and business support. This tool was designed to help your organization work together smoothly, whether you want to create new cloud architecture or accelerate sales. Lucidchart installs on Windows, Linux, macOS, Chrome OS, iOS, and Android. The Team edition of Lucidchart is available to try for free for seven days.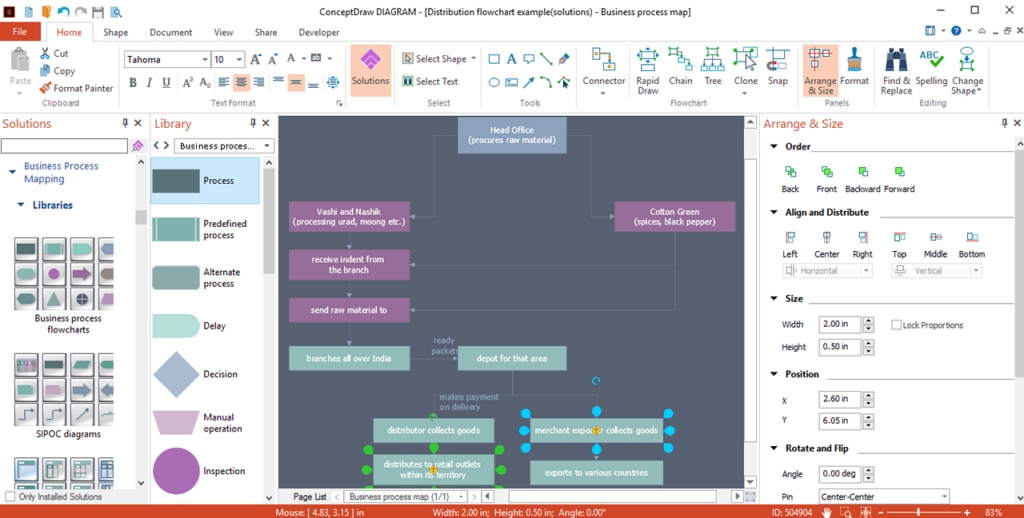 ConceptDraw Diagram is a tool for creating network maps with specialized icons and templates for network mapping. You can import and export maps in different formats, including Visio. ConceptDraw Diagram integrates with various productivity software, including Google G Suite and Microsoft Office.
This tool can be bought as a standalone product or as part of a tool package called ConceptDraw Office, which includes project management and planning features. You can install this software on Windows or macOS. ConceptDraw Diagram is a good option for businesses looking for simplicity but doesn't offer the same advanced range of features as many of its competitors. A free trial is available.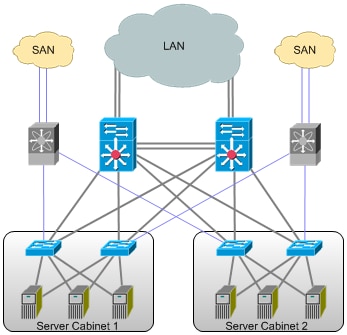 Network Notepad offers several editions. The first is Network Notepad Professional, a commercial application for creating network diagrams. This tool features tabbed multi-page diagrams, customizable shapes, grouping and locking, and the ability to rotate text and objects.
Network Notepad Enterprise Edition includes all the features of the Professional Edition and new controls to allow multiple users to collaborate on network designs. Both the Professional Edition and the Enterprise Edition run on Microsoft Windows 10, 8, 7, Vista, XP, and 2000.
NNMonitor is an add-on Ping utility compatible with both Network Notepad Professional Edition and Enterprise Edition. NNMonitor is similar to another Network Notepad tool called NNPing, except it allows you to monitor all the nodes in a document. NNMonitor supports logging and email alerts.
A freeware edition of Network Notepad is available, but this is unlikely to be suitable for business use. The free version features a basic drag-and-drop interface and allows users to create linked diagrams and flowcharts. It supports open, text-based file format and printing, but is otherwise reasonably limited.
The basic Network Notepad includes a rudimentary discovery system based on the Cisco Discovery Protocol. The editing screen gives you access to all the icons you need to visually depict your network. While Network Notepad offers some useful features, the interface is very basic. You can purchase Network Notepad here.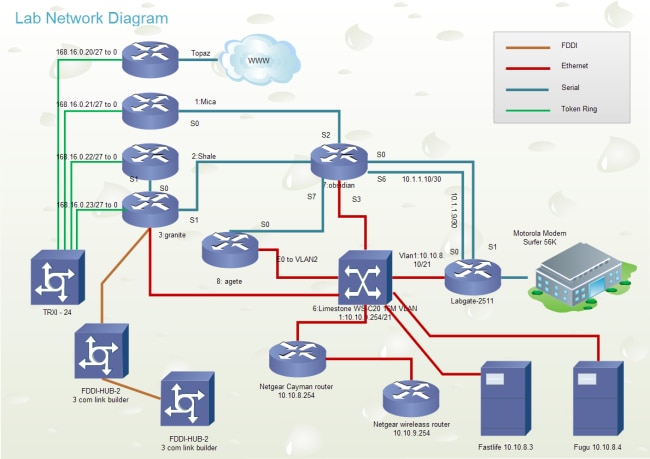 Edraw Max is powerful all-in-one network diagramming software that allows you to draw flowcharts, fishbone diagrams, design floorplans, UML diagrams, office layouts, and much more. You can create more than 280 types of diagrams, from technical diagrams to dynamic infographics. This solution includes a huge number of professionally designed templates and symbols, helping you get inspired and hit the ground running with your design.
Edraw Max offers robust file compatibility, allowing you to import Visio files or export your designs to familiar file formats including PDF, Word, JPEG, html, Visio, PPT, and more.
You can get started with Edraw Max quickly and easily, with access to powerful toolkits that let you customize every detail of your diagrams. The interface is intuitive and user friendly, making this a good option for beginners.
Edraw editor includes libraries of network and IT equipment in different styles, including 3D, Detailed, and Basic. This tool's extensive library of icons derive from AWS, Azure, Cisco, and Google Cloud Platform, which means you can create network maps that look as if they have been designed by a professional graphics artist. Edraw installs on macOS, Linux, and Windows. A free trial is available for download.
Getting Started With Network Diagram Software
Although there are plenty of network diagram tools available on the market today—each with their own merits—SolarWinds NTM comes highly recommended. NTM is ideal for business use, offers an impressive range of sophisticated features, is highly automated, and customizable.
With easy-to-navigate dynamic dashboards, NTM is one of the most user-friendly network diagram tools on the market. This tool has been designed to scale with your company, while being accessible to less experienced IT professionals. It requires no training or former experience to get started with NTM, and SolarWinds offers ample support if you run into trouble. 24/7 technician support is available, or you can access a vast and active community forum of SolarWinds users. If you're still not sure which of these tools is best suited to your specific requirements, we recommend taking advantage of the free trials linked above.