IT often requires a high degree of organization. If you're juggling multiple software licenses, it's not unusual for one to fall through the cracks. However, the result of this oversight can be a failed Microsoft license compliance audit and the fallout.
Fortunately, you can prepare by setting up a well-categorized system ready to handle compliance checks.
In this article, we'll introduce you to the basics of a Microsoft license audit. Then we'll provide three key tips to help you prepare.
An Introduction to the Microsoft License Compliance Audit
A Microsoft license compliance audit is when Microsoft checks in on your company's software licenses. It hires public accounting firms to make sure you have up-to-date, proper registration for Microsoft products. This process ensures all customers are paying for their products.
If you agreed to the company's terms of service, you've also agreed to audits. This routine process occurs at the discretion of Microsoft. Being audited doesn't necessarily mean you're under suspicion for breaking any rules. It may just be a random inspection.
This process isn't just to catch pirates. Even well-intentioned IT departments can mistakenly let licenses lapse. Nevertheless, the consequences are universal: a failed audit can lead to fines or possible legal action.
As such, being prepared to provide proper documentation can save you a lot of grief. Additionally, certain types of preparation relevant to a Microsoft license audit can also help keep the rest of your department running smoothly.
One way to stay organized is through a service desk. Our own SolarWinds® Service Desk can help you out: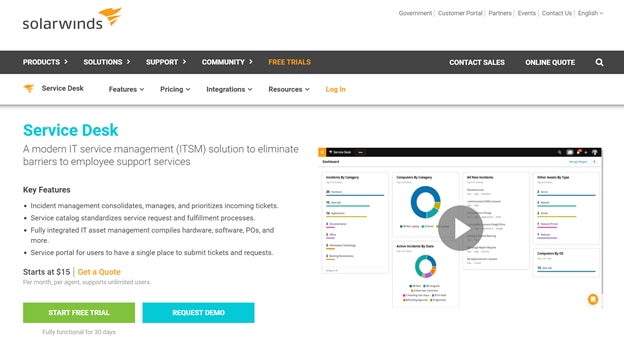 This service desk solution helps you stay on top of your assets and their software license, while automatically recording changes and updates as they occur.
How to Prepare for a Microsoft License Audit (3 Key Tips)
Regardless of the technology you choose, here are a few tips to help you be ready for an unexpected audit.
1. Conduct a Thorough Software Asset Inventory
Very few people can list all the licenses they use off the top of their head. If you coordinate IT in a large organization, the challenge only grows. As such, you might want to consider scheduling regular, robust software inventories.
This process can produce a dynamic list of software in use across your organization. This list can be valuable during an audit. You'll have an up-to-date ledger of every program you need to account for. Additionally, completing frequent inventories can provide a more in-depth understanding of your assets.
One way to collect this information is with the Microsoft Assessment and Planning Toolkit, a free download to help customers prepare: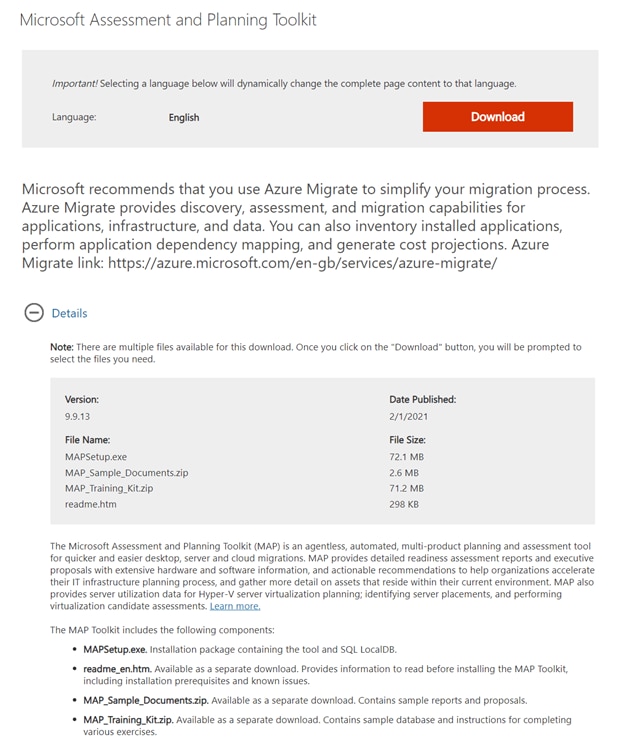 Running the inventory feature of Toolkit will return an assessment of your current software. However, it's mainly a migration aid. Therefore, while it can be useful in a pinch, it's probably not the most efficient long-term solution for audit preparation.
If you don't want to schedule regular inventories, consider conducting them when you add new software. This can also cut down on accidentally purchasing redundant tools. Alternatively, you could also use a service desk to centralize your assets. This approach can help your company be prepared for future growth as well.
2. Keep a Careful Record of License Renewal Dates
This tip may sound simple, but it's hard to overstate its importance. Simply put, you can't fail a Microsoft license compliance audit if you diligently renew your license. As staying aware of these dates is the first step towards compliance, consider instituting a system to keep your dates in check.
Admittedly, this is usually easier said than done. IT professionals frequently juggle software from different vendors. Additionally, large organizations with multiple departments may have a harder time communicating the need for new licenses to each other. Keeping track of all your documents can be a struggle.
However, it's essential. Microsoft usually provides warnings if your license has lapsed, but they're not always obvious. Sometimes, an employee may get little more than a warning saying only "This product is unlicensed."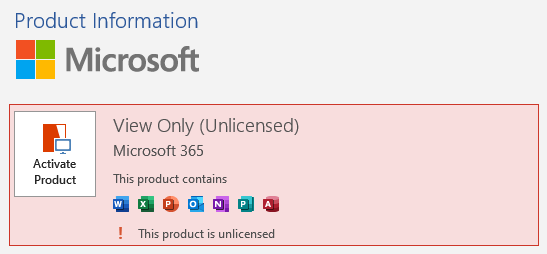 Instead of relying on the programs themselves, you can use an external solution to track renewal dates.
However you organize your license renewal dates, consider applying your system to non-Microsoft products as well. This will help prepare you for other possible license audits and can help you streamline your organizational strategy and save time.
3. Automate Your IT Asset Management
Let's face it: IT asset management is complicated. Between hardware and software, keeping track of each license can seem impossible. Complexity tends to increase as your business grows. Businesses large and small should consider automating as many aspects of their IT departments as possible.
IT asset management has become an industry standard. For example, Microsoft itself also suggests automation as a preparation effort for its license audits. This is likely because automation is an easy way to take care of minor tasks that can otherwise slip through the cracks.
One task you may want to put on cruise control is linking employees to the software they use. This can help you understand what software is actively being used and which you can safely retire. Cutting down on the total number of licenses can simplify audit preparations.
Another way to use automation to prepare is by using an automated service desk to aid with asset discovery.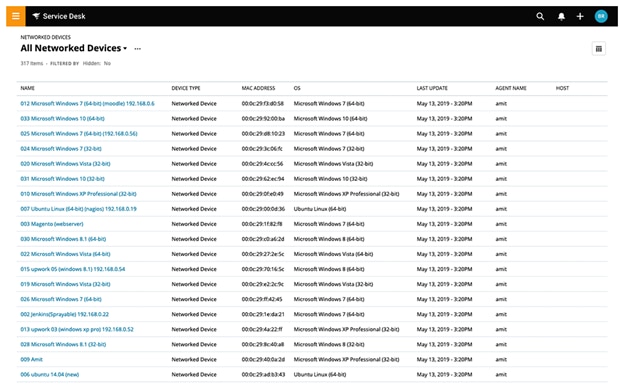 This process can alert you to all the hardware currently being used by your organization. If you combine this data with the results of a software inventory, you'll have a full record of potential places for Microsoft to inspect. An organized summary may also help to facilitate valuable future upgrades.
Conclusion
Microsoft license compliance audits can happen at any time. As even the savviest technicians can be caught unawares, preparation is key. Fortunately, you can set yourself up for success by integrating organization efforts into your day-to-day routines.
In this article, we covered three tips to help you be ready for a Microsoft license audit:
Conduct frequent inventories of your software.
Stay on top of license renewal dates.
Leverage automation to simplify asset management.